New Zealand's first international standard BMX track has been launched today as part of the new North Harbour BMX facility in Albany.
The $4.5m facility opened at Hooton Reserve where the North Harbour BMX Club has been relocated, as part of the Northern Corridor Improvements project. It is the first of three sports facilities which are being relocated and improved as part of the project.
NZ Transport Agency Senior Manager Project Delivery Chris Hunt says it has been essential to work closely with the club to ensure the facility meets the needs of the growing sport.
"This facility is an asset that the community will be able to enjoy, as well as attracting international and national BMX competitors and events to this area."
The Transport Agency joined Auckland Mayor Phil Goff and councillors, local board members, mana whenua and North Harbour BMX members to celebrate the opening.
A group of young elite and NZ champion riders turned out to ride the new complex which boasts an amateur track featuring a 5 metre ramp and a pro track with an 8 metre ramp and berm jump. A unique coating was applied to the track creating an all-weather surface. Flood lighting and a new PA system have also been installed.
The new facility will benefit local youth and sits next to a popular skate park and basketball court near the QBE Stadium.
Mr Hunt says the facility is one of the features of the project which will leave a legacy for the North Shore.
"We are contributing to the development of the area to be a recreation and sporting hub to be enjoyed by current and future generations, as well as building more than 7 kilometres of walking and cycling paths and extending the Northern Busway here in Albany."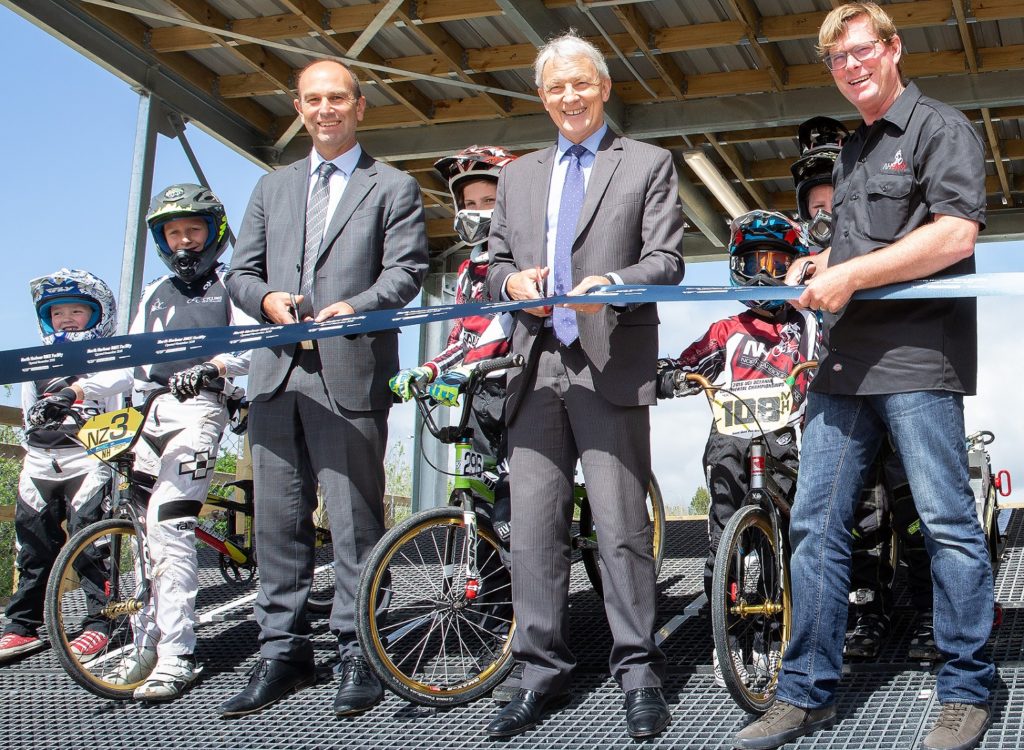 The Transport Agency engaged with the affected sports clubs, Auckland Council and the local community resulting in the proposal to relocate the three clubs being approved in December 2017. Construction of the new BMX facility started in March this year.
North Harbour Hockey and Rosedale Pony Club are also moving to new facilities to enable construction of the new motorway alignment.
The Northern Corridor Improvements project will provide a much needed transport upgrade for the whole Albany and North Harbour community. It includes a new motorway connection between SH1 and SH18 and will open up access to the Western Ring Route and travel to the airport.
For more information on joining North Harbour BMX visit www.nhbmx.org.nz
– Scoop Media