There has been plenty of action in the senior rider development space so I thought it was time to fill in the blanks and let everyone know where the Cycling New Zealand (CNZ) Schick Civil BMX performance HUB fits in.
The CNZ Schick HUB has been launched and riders have been named. Read more here: CNZ names Schick Civil BMX National Performance Hub team
There is lots of great positive spin offs with this new approach to our cycling code from CNZ. One of the most exciting aspects for us is the inclusive way that Matt is intending to run the HUB. While the process is HUB rider focused, there will be sessions that are open to all riders 15+. This is a major change from what we have had in the past and should build an "army" of riders constantly pushing each other to become faster. Matt will be in contact through Dion at BMXNZ of the delivery of these.
There have been several meetings & communications with Matt and Ash Rawson and Myself to thrash out where the BMXNZ development space can best fit and lead into this new HUB framework. We have formulated the beginnings of a structure that will work and, no doubt, constantly evolve.
Three stage approach:
1 – We believe strongly that the young guys and girls and new riders need to ride for the thrill and fun and have instruction on acquiring skills. This level needs to be delivered at local CLUBS and tracks by parents who have come along to one of Ash and or Matt's coaching sessions to gain the knowledge on how to instruct these basic and super important skills… the focus at this level is FUN skill acquisition.
2 – The next step we see is REGION rider get togethers, this does not need to be very strictly structured or even very often, but the best way is mustering riders together to feed of and learn from each other, pushing their skills. We see this catering for riders up to the age just past mighty 11's.
3 – From there BMXNZ intends to run the NDC Clinics (National Development Coaching). Ash Rawson is staying on board and feeding his knowledge into this group aged from 13-15 again focusing on skills, helping the girls and boys get off the ground and working on their race craft.
Then the CNZ Hub kicks in. Of course there's the fortunate ones who make the cut and are on the HUB squad. However those that are not in can still attend a lot of the group sessions and are very much encouraged to do so. The intake for the Hub will be annually so there will be those who miss one year but attend the open sessions and prove themselves.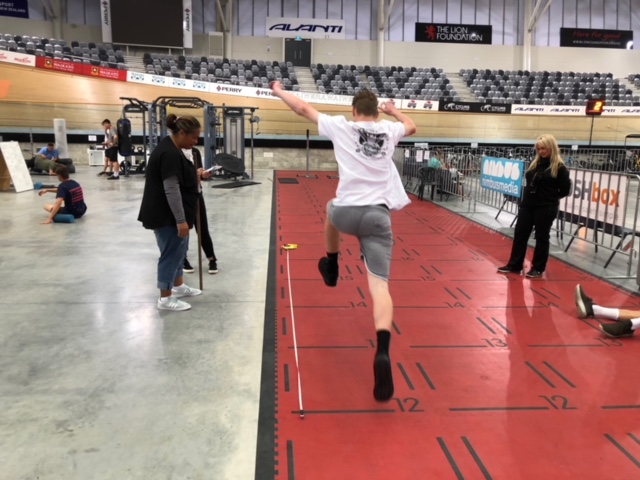 From there it's the high end world of HP and carded athletes, this will be an interesting space to watch as again it is not the tradition format & will evolve like the HUB space to better cater for athletes moving forward.
Of course there is a huge bunch of riders who are not super focused on elite careers these guys and girls race for the thrill and fun and are super-fast also, so for them there will be releases coming also about the evolving SUPERSERIES that we intend to run (sponsors willing). We have re-worked the age and class formats & believe we have it sorted so to have something for all senior riders.
See this all working in the new season.
Thanks & Regards
Joe Calkin
BMXNZ Board – Rider Development