A bunch of 13 enthusiastic, dedicated and focused trainee commissaires attended a commissaires development workshop that was held at Taupo on Saturday 24th and Sunday 25th August.
The group came from a diverse background – knowledge, time in the sport, involvement to date and motivation, BUT all had the same common goal – a desire to create a stronger platform for fair, positive and consistent delivery of the racing environment and successful event management. The education and knowledge that was delivered by the BMXNZ National Officiating Panel was of a very high standard, and the engagement and positive interaction by all attendees, resulted in a highly successful weekend.

This was the first workshop of its type in New Zealand for BMX racing, and for the Officiating Panel, it was unknown as to how the delivery would roll out. Establishing a format and course content that would be of interest and beneficial to everyone, was the focus. The end result = TOP OF THE PODIUM FINISH, and well done to everyone! The feedback and closing comments by the trainees and presenters, was nothing but praise.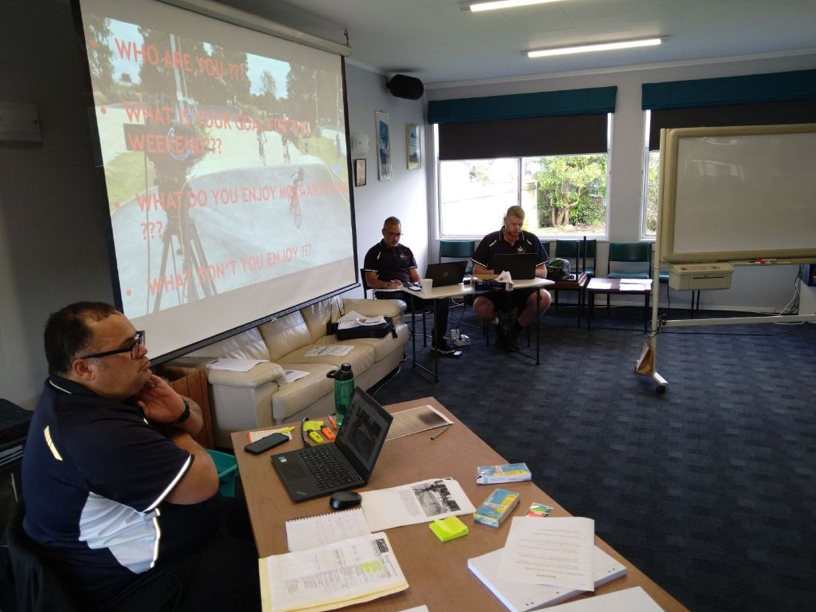 In terms of where to from here for the 13 trainees – WATCH THIS SPACE! The sport can only prosper with a larger pool of knowledgeable and educated officiators. Remember also, they are all volunteers, giving up their time for supporting the sport in officiating at a club, region and beyond level.
Now that the inaugural commissaires development workshop has been completed, plans are underway for other workshops to be hosted in other parts of the country. We have already received requests!
Thinking of becoming a commissaire???? Don't think any longer and connect with the team, and be a part of the action sweeping the country. See you trackside somewhere soon!