Cambridge BMX star Charlie Lester-Rosson spoke at a charity breakfast attended by Prime Minister Bill English.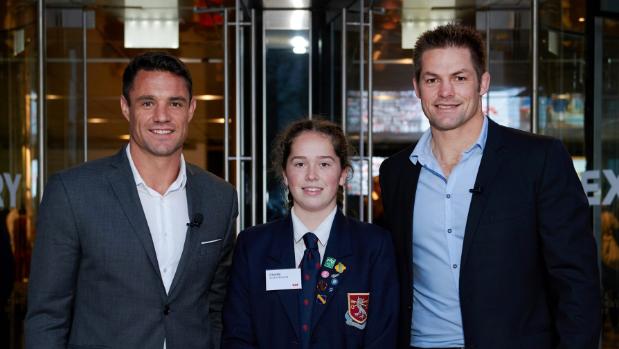 The St Peter's student was promoting the iSPORT Foundation at the Auckland Art Gallery, celebrating the work of the foundation and sharing stories of Kiwi children who were struggling in the sporting area for a number of reasons.
She had been working with the foundation for more than a year, and explained that it had made her future in BMX more exciting.
"I come from a single-income household, where it's just my mum and myself.
"Being two females trying to make it in a male-dominated sport isn't always easy and BMX can be an expensive sport," she said.
This year the 15-year-old qualified for the World Championships in the United States, but is unable to attend due to financial difficulties.
"Though I'm very hopeful there will be many similar opportunities to come."
Her greatest goal is to be able to compete in the 2024 Olympic Games.
"This would be the biggest test of skill, strength and attitude that I could ever face," she said.
"To achieve this goal would mean going the furthest I could possibly go in my sport."
Former All Blacks Richie McCaw and Dan Carter spoke about the art of reinvention in sport and business and how the world's best continually lift performance to higher levels.
– Stuff