The BMX Event of the Year this year is the BMX North Island Titles hosted by the Cambridge BMX Club.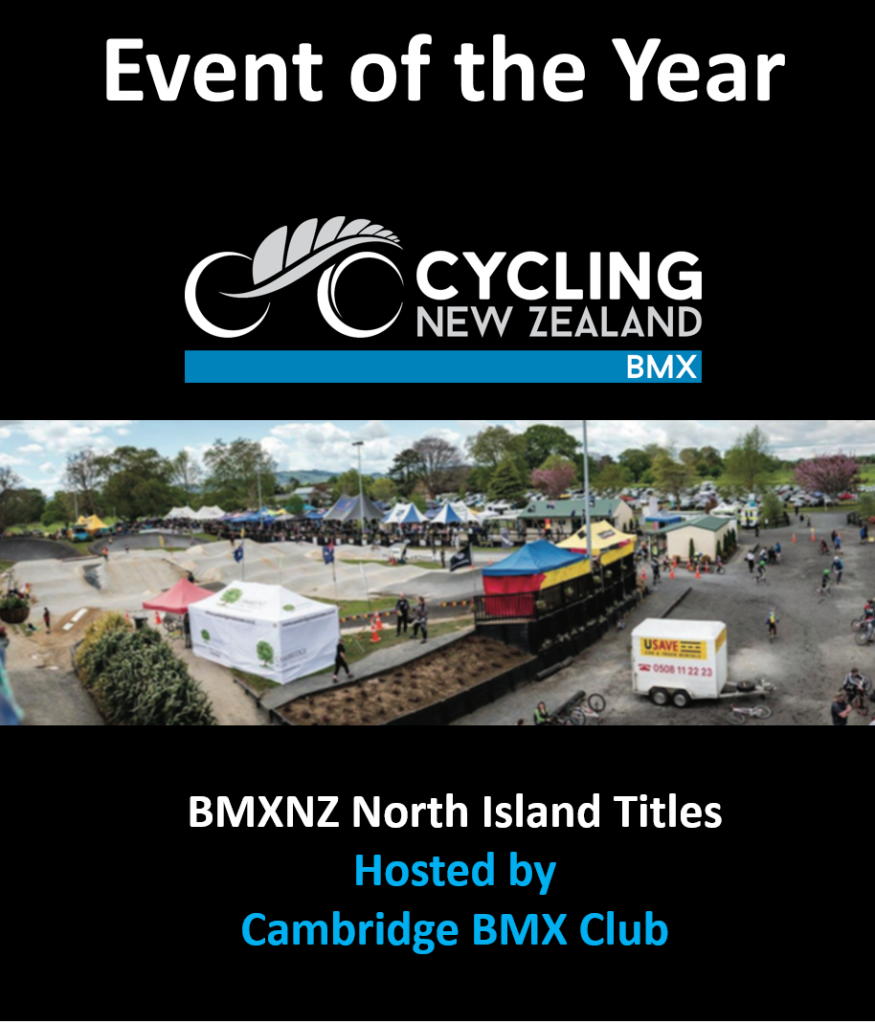 Delivering a North Island Titles is a messy affair. Age groups, Elites, Superclasses & the Mighty 11s Trans-Tasman test makes for a busy event on & off the track.
Cambridge BMX Club has been a solid part of the sport & the 2013 Nationals was one of the best on record. So, it was a great to return four years later & get the same delivery of event, track perfection, managed site & great racing.
After a tough NZ winter, the North Island Titles make the delivery testing of a club, but Cambridge took this in stride & marched on and made sure the racing never stopped..
Thank you Cambridge, this was the best event in 2016 by far.