The BMX New Zealand National Championships were held in Te Awamutu from Friday to Sunday last weekend, featuring riders from around the country, including eight North Cantabrians.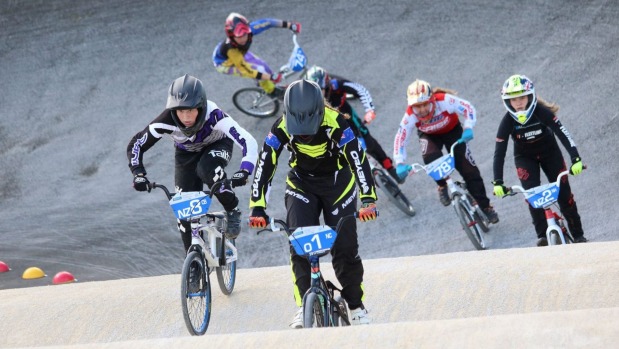 North Canterbury BMX Club president John Hansen said the club was proud of those riders who headed north.
"They didn't do too bad at all. Eight went up and there were six in the finals … We're quite happy."
Ella Hansen came first in the 15 Girls while older sister Tahlia took third place in Women Elite and nephew Brooklyn Hansen came third in the five and under grade.
John Hansen said he was pretty proud that his daughters and grandson had all achieved podium finishes.
"With that and [Ella's number one in Oceania ranking], we're pretty rapt."
Other club riders took home various other rankings in their age groups – Nic Daniels sixth, Blake Day seventh, Jackson Gaze 22nd, Dylan Day, 30th.
Melbourne based North Canterbury rider Tasman Wakelin was placed fourth in 15 Boys, and John Hansen said he was surprised Wakelin did not achieve a higher placing.
"He normally rides really well," Hansen said.
He said the club's riders had upped their training regimen around six weeks out from the Nationals.
"A lot of the riders who do really well don't just train at club nights … It's just something you have to do."
Although the event went ahead successfully, Hansen said Cyclone Cook had made some days of the Nationals "too wet".
"It cancelled everything on Thursday, all the practice and training. The racing was delayed on the Friday while everyone got in some practice on the track … Cyclones, two in a row's not good."
Two motos (non-finals races) of the Super Nats were dropped on Sunday after wet conditions made it "too dangerous to ride," Hansen said, which upset a few of the competitors.
"Tahlia only got two rides and her first was a bit crappy. If she'd had more motos I think she would have been in a final," Hansen said.
-Stuff