Luke Brooke-Smith completed a hattrick of national BMX titles – and he's just 8 years old.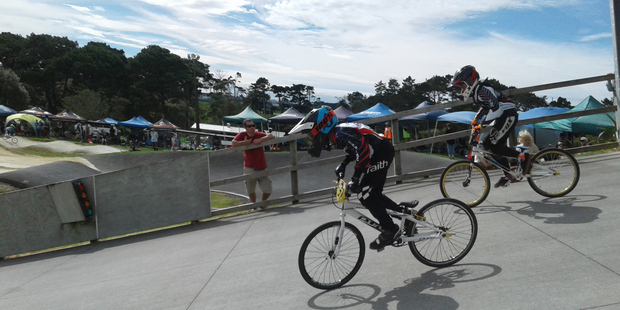 Competing at the 2017 BMX Nationals in Te Awamutu, Brooke-Smith went through the 8 Boys division undefeated to clinch a three-peat.
Brooke-Smith said he had a great time at the competition but BMX was not his only passion.
"My favourite thing about the nationals was probably meeting new people and seeing my BMX friends," he said.
"I'm looking forward to going to worlds. I feel really confident and now that I've been there two times I know what to expect and I have made some friends from other countries that I can catch up with.
"I also really like soccer and modelling has been really fun. I love horses, especially race horses."
Poor conditions during a major storm did not halt Brooke-Smith's charge to the top.
Luke wasn't the only Northlander to do well at the nationals. Tyla Dinsdale came away with NZ6 and NZ4 in cruiser and Lance Dinsdale took NZ4 in cruiser.
Luke's mother, Clare, said they've been doing plenty to get him back to the World Championships.
"The worlds are in Rockhill, South Carolina this year. Luke has paid a lot of the way himself by doing some modelling jobs for Postie and Quaker Oats USA," she said.
"But we started a givealittle page to help pay the rest of the way – entry fees and flights from LA to South Carolina. We fly out on the 17th of July.
"What is really great for Luke is the BMX track in Whangarei is world standard so that gives him a great advantage when he races internationally.
"Whangarei will be hosting the North Island titles in October so that will be a great opportunity to promote BMX in Whangarei. We have racers coming from other countries so it is also a great way to show off our NZ talent."
Luke won his first nationals aged 6 in Christchurch, his first national competition.
He attended his first worlds that year in Belgium and showed he was committed and wanted to do well. Unfortunately he crashed, leaving him with a concussion but he didn't give up.
Luke returned to the world stage in 2016, crashing once again but ended ranked seventh in the world.