Just to confirm information that was advised at the Managers meeting regarding the format of the day.
Event Start
As per the flyer the first practice will be the M11s at 8.00am. The 13+ 20" classes will begin also as per the flyer at 8.30am BUT will extend out to 9.30am
There will be gates with these sessions.
Opening Ceremony will be at 10.30am & RACING STARTING at 11.00am
Parking
Due to the saturation of the grassed areas of site, there will be no parking tomorrow on the fields. Parking will be roadside.
There is an opportunity to between 6-7am to use the rugby club carpark as a drop off point for gear ONLY. There will be no parking there after 7am, as the location will become the rider warmup area.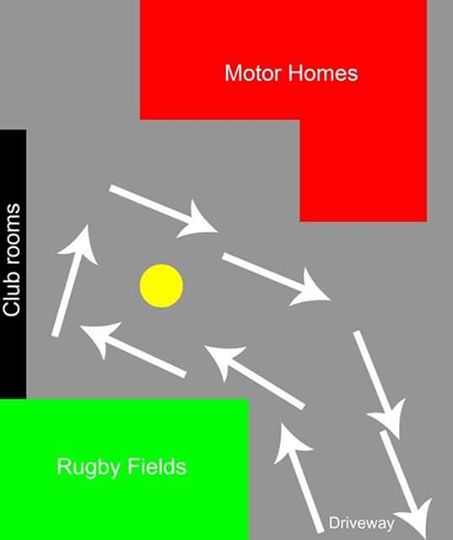 Mighty 11's and SUPERNATs Registration will be held at the admin hut, near the finish line.
Gazebos can be setup from 6am
Saturday & Sunday look to be run as per the flyer timeframes.
Rider Pits
Please make sure you are pitted in the correct areas for your region.
The top area above the second corner is for shop/eating & viewing only, plus TA staff riders only. NO other riders may leave their bikes there or use the tables as their pit area, please use your region space provided.
Animals
As repeated at the meeting and as per the flyer, there are to be NO animals/pets on the event site unless they are registered guide dogs.
Final Weather Call.
IF another call is needed in regards to the weather, it will be made early Friday morning. No update means the times above are running as planned.
Good Luck Everyone