19-year-old BMX rider Brandon Lee Te Hiko has had his fair share of injuries this season, but the former Australian Junior Champion is determined to get back on the bike and back to his best in the New Year.
"At nationals, I took a big spill and ended up knocking myself out. I took another spill as well and ended up tearing my ACL. I also tore ligaments in my leg it was just not a good experience" says Te Hiko.
The four-time Australian Junior Champion has suffered a string of injuries this year. But with expert advice and gym work Te Hiko is on track to make a return to the circuit.
"Rehab is going good I have the amazing support of the Victorian Institute of Sport. They have been doing wonders for me and I also have other people working on me trying to me back up and running."
He sees himself an Olympic hopeful for the Tokyo Olympics in 2020.
"I'm defiantly feeling strong for that and confidant. Its four years away and I need to take each race at a time."
Te Hiko was born in Victoria, Australia and although he rides for Australia, he still remains loyal to his Māori heritage.
"I got to ride at Cambridge, Te Awamutu and a lot of the other tracks and even the super cross track in Puni. The level of competition is high. We have got riders such as Trent Jones who is in the Olympics."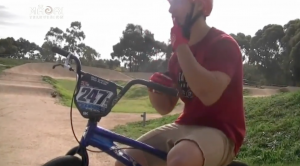 His first competition will be Round 2 of the BMXA National Series on the 2nd of February 2017 in Shepparton, Australia.
See original article and video here: https://www.maoritelevision.com/news/sport/bmx-champ-returns-injury-and-sets-sights-on-tokyo
– Maōri Television