On January 7th I dislocated my shoulder which was due to the injury I sustained at the national champs in 2015. I had only just started feeling myself again on the bike in December of 2015 after a long recovery, but it would become fairly obvious that this time I had done a lot more damage.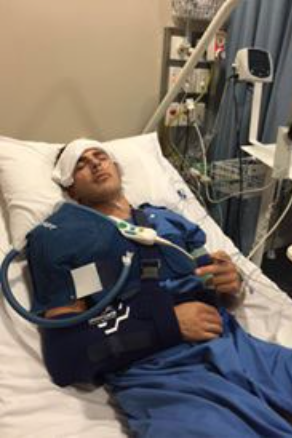 I required a full shoulder reconstruction that would re-attach the ligaments back to bone on the front of my shoulder and gain full shoulder stability back. Prior to this I had planned on moving to Auckland to take on the role as the East City club coach and also put myself in a position to be training with other top New Zealand riders and get some consistent racing. Due to the injury I obviously couldn't do that but instead went all in on the coaching side of it all.
By February 19th I was able to get my surgery done and begin my recovery process. The entire process is roughly six months to get my shoulder working back to normal, a pretty depressing thing to hear when I had been planning on racing internationally and carrying the momentum I had built racing in USA last year.
The surgery itself went perfect with a good support team or surgeons and physios in Auckland and had the added bonus of both of their offices being directly opposite the East City BMX track. The first 6 weeks were an absolute struggle for me as I couldn't drive and had to be extremely careful to not fall on it or use it as the ligaments were still healing to the bone. I took to coaching and helping the riders at the East City club to get prepared for the National Champs but also mostly as way for me to focus on something other than feeling sorry for myself and get out there to do something productive.
The injury had an upside to it all, it forced me to focus directly on coaching as otherwise I would be mostly on my own riding. It caused me to learn a lot about myself and coaching style, especially with 16 years riding experience, I sat down and decided how I would have wanted to be coached/guided as kid and how I could deliver that as a coach. What I cared about was trying to create a fun environment that made everyone to try something new and therefore create the confidence to go faster on the track. I am definitely still learning and have been enjoying the whole process and have some big dreams that I would like to make happen with the whole coaching side of it when the opportunity comes.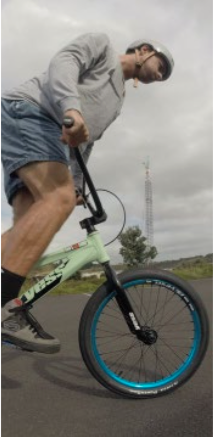 Just before the national champs I was cleared to start doing some rehabilitation work to start beginning the rebuilding process of my shoulder but also do everything I can to prepare myself for when I could get back on the bike. Throughout the entire process, I kept on top of my rehab work and consistently kept moving onto the next stages much quicker than planned. The physio was just about every time I saw him mind blown with how well the entire recovery had been tracking and definitely helped me keep working hard after seeing that sort of progress. Around middle of May, I was cleared to start riding my bike again to do sprints. This was close to 5 months (from January) of not being able to ride my bike and the longest time in my life of riding. I spent the next 2 hours riding in a car park doing wheelies, pedalling and manualing around and loving life again. I am now continuing the rehabilitation process until July 19th where I can begin the transition back to racing again.
Where to from here?
After an extremely tough 6 months of reflection battling with my place in the sport and what I am going to pursue, I really just want to have fun racing and riding my bike. I have a ton of goals I want to achieve and I have barely even started.
Nick Fox / 0278494403 / nic68@xtra.co.nz / nick-fox.com