The 2016 BMX World Championships were held in Medellin, Colombia from the 23rd to the 29th of May. Slightly earlier than last year due to the Olympics; which meant only 6 weeks of training post Nationals. Currently completing my first year Nursing degree, I had to work super hard to have my work and notes completed to take with me.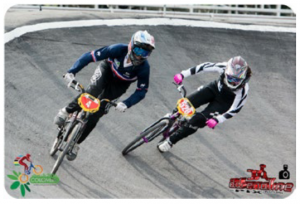 Our trip began with 2 flights, Wellington to Sydney, then Sydney to LA. Here we stayed for 6 very eventful days. I got the opportunity to ride a few tracks in America in California, racing in Apple Valley for my first USA state race. A very successful, fun and hot weekend of racing; where I placed 2nd on cruiser on day one and two, and 3rd on 20" on day 2; taking home 3 heavy steel trophies. The rest of our time in the US was a bit of riding, fun, sight-seeing and shopping. We then began the journey to Medellin, Colombia.
From LA, we flew to Miami, then to Medellin, Colombia. Day one in Colombia we caught our first yellow taxi and headed out to Envigado BMX track to train with some of the other kiwis. Day two we had a BBQ with the NZ team at sites hotel and got our number plates and wrist bands ready for our first practice the following day.
Day three was our first official practice and our first look at the track. It was a really good challenge track, with 4 long straights. After 2 practice days it was under 12 race day, we headed down to the track to support the kiwis. The next day was 13 and over 20" race day. With rain delays and urgent track repairs, we sat in the pits for 4 hours waiting for practice and then racing. Racing was then cut down to 2 qualifying moto's.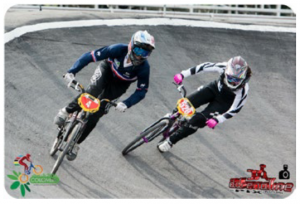 I was absolutely stoked to have won my first moto and a 3rd in my second moto. Achieving my goal by qualifying for the quarter finals. My quarter final was awesome, crossing the line in 3rd! I had made it to the semifinals. I didn't manage to make it through, placing 6th in my semi, but I was absolutely stoked. This gave me a little more confidence for my cruiser the following day, which I made my first World Championship Final, placing 6th!
We then headed across the road to the Marina Pajon track to watch and support the elites.
I would just like to thank everyone who has supported me and the awesome NZ officials in the pits; the amount of work you guys do to ensure all of us riders are hydrated, fed and make it to our races is incredible, and I can't thank you enough.