Kahutara School has won the grand prize of $5000 in a nationwide contest that will help limestone a BMX track bordering the school grounds.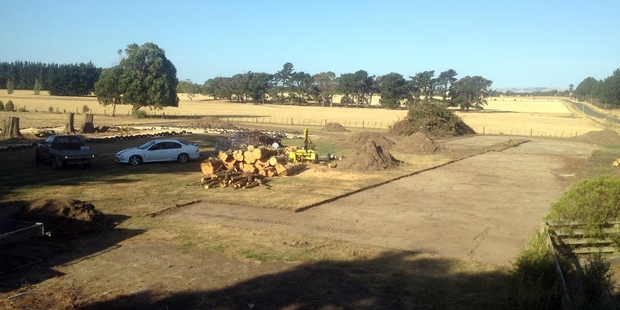 Jo Woodcock, chairwoman of the Kahutara Parents and Citizens group, earlier told the Wairarapa Times-Age limestone would put the finishing touches to the only competition grade BMX track in the region that a group of students had founded in 2008.
A stand of macrocarpa trees had been since felled for safety and parents also donated machinery, labour and time to improve and extend the track to about 300m, which is competition length.
KPC group member Lynnette Cherry had entered the school in the annual Stafix Powering Your Community nationwide contest that offered cash prizes of $5000, $3000, and $2000 to the three top placed schools of 10 finalists, with the winners decided by public vote.
The Kahutara School BMX track project attracted 4497 votes to win the first prize ahead of the Wellsford School Bus Shed project on 4245 votes and the Wapera School van project on 2653 votes.
Kahutara School principal Clare Crawford had said the track would be open to the community once complete and she fully supported the region sharing in the benefits of the project.
"It's not just for our school or just our community, but for the whole of Wairarapa as well. It's going to be an asset for everybody."
Wairarapa Times-Age
By Nathan Crombie