Hawkes Bay BMX club's new track is now officially opened with a recent Official opening followed by an Open day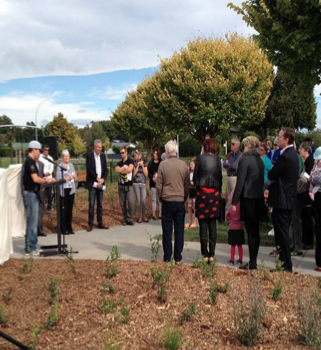 There was a great turnout of new families gearing up to give BMX a go. The track was officially opened by some of club members all riding together through a ribbon. The whole Romanes Park was opened by the Hastings Mayor Lawrence Yule, who thanked the Romanes family for the donation of the land which is split between the Havelock North soccer club and the Hawkes Bay BMX club.
A speech was given by the Hawkes Bay Club President. Anthony thanked all those club members and committee who gave time and effort in constructing the track along with the many businesses that donated equipment time and workers which resulted in our national standard track. There is a long way to go yet with construction of a points hut and storage shed to begin over winter and ready for next season.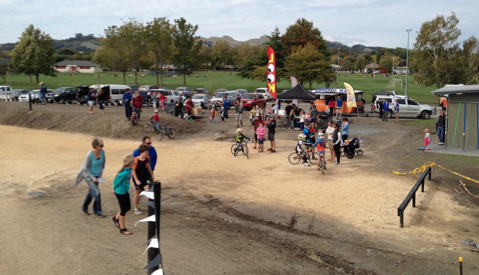 Then we will be onto bitumen berm fund raising from next season.