Megan Williams from Rotorua claimed third place in the 15 year girls Challenge class in the longest day in memory at the BMX World Championships at Zolder in Belgium.
By the time the FIRST New Zealand riders completed their finals, they had been in competition mode for over 12 hours in a day dominated by blazing heat, a major delay and also some upsets for the kiwis.
Williams claimed the only medal while other finalists included Toni James (Waitakere) who was fourth in the 25 and over women, Amy Martin (Hawkes Bay) who finished fifth in the 17 to 24 year class and Leila Walker (Cambridge) who was eighth in the 14 year girls.
Racing started at 8.30am and did not finish until 9.15pm. When the temperature reached 41C degrees in the mid-afternoon racing was suspended for three hours for the safety of the riders and to give the over stretched medical services a breather, as a number of riders fainted while racing and crashed.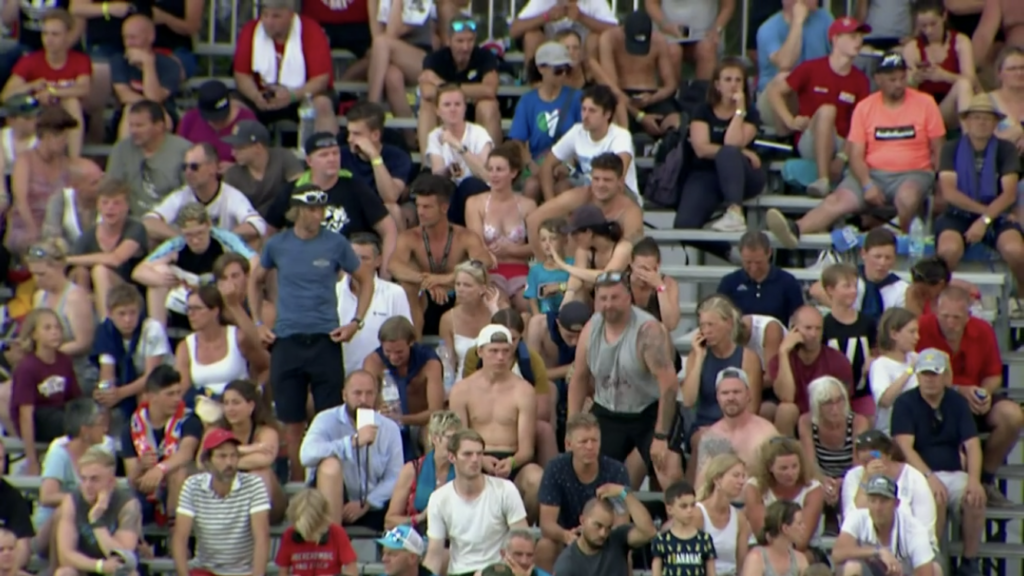 None of the Kiwis were involved, but the long breaks between races – it took seven hours just to get through the three qualifying motos – and then the need to refocus took its toll.
"I can't remember a day like this," said the FIRST New Zealand team manager Sue Walker, who has been attending World Championships since 2004.
For Williams it was a continuation of the consistent form she has shown since claiming world number 2 at the World Championships in Auckland in 2013.
Despite not getting a good start and only being sixth to the first corner, she picked her way through the field and finished with a strong last straight to claim third.
James also had a mediocre start and was last into the first corner, but her fitness saw her come through the field and overtake two riders on the final straight to collect her second world ranking of the meeting after finishing fifth in her Cruiser class on Tuesday.
In her fifth attempt at the World Championships, Hawkes Bay's Amy Martin made a final for the first time and held third until the final corner when two riders dived inside her, shuffling her back to fifth. Her previous best result had been making the semifinals.
Leila Walker started her final as the five successive times defending champion and on the back of an unbeaten day of racing through three qualifying motos, an eighthfinal, quarterfinal and semifinal. She raced neck and neck with Dutch rider Lissi van Schijndel down the first straight. Van Schijndel held Walker wide through the corner and the pair touched as they hurtled into the first jump on the second straight.
It was enough to unbalance Walker, who lost momentum and control of her bike and crashed.
Van Schijndel easily won the race as she and Walker were a class above the rest of the field.
There were any number of hard luck stories, with Te Awamutu's Cooper Merito the only male to reach the semifinals where he crashed in the first corner.
Rico Bearman, who won the 15-16 Cruiser on Tuesday, was involved in a three-rider accident in the eighth finals, but had looked good to progress a lot further.
The Challenge class racing concludes overnight with the final five classes, all for male riders in the classes above 17 years before the elite riders have their first official practice ahead of racing on Sunday (NZ time).
FIRST New Zealand results, day 3 finals:
Females:
15 yrs: Robyn Gommers (BEL) 1, Yvette de Waard (NED) 2, Megan Williams (NZL, Rotorua) 3;
14 yrs: Lissi van Schijndel (NED) 1, Abbey Richards (AUS) 2, Sabina Kosarkova (CZE) 3. Also: Leila Walker (NZL, Cambridge) 8.
17-24 yrs: Emily Green (GBR) 1, Hege Idsoe (NOR) 2, Joyce Bax (NED) 3. Also: Amy Martin (NZL, Hawkes Bay) 5.
25 Plus: Ellen Jacobs (NED) 1, Annemarijne Mohlmann (NED) 2, Suela Ruitenga (NED) 3. Also: Toni James (NZL, Waitakere) 4.
Other FIRST New Zealand results, day 3:
Females:
15 yrs: Abbey Simcock (Tauranga) 9th in motos;
16 yrs: Kaylah Nelson (Cambridge) 5th in motos; Holly Oldham (Alexandra) 5th in quarters;
17-24 yrs: Selina Pfister (Mountain Raiders) 8thin semi.
Males:
12 yrs: Finn Cogan (East City) 6th in quarters, Matthew McGregor (Rotorua) 5th in moto, Brock Nelson (Cambridge) 5th in eighth;
13 yrs: Lucas Bhimy (East City) 7th in eighth; Harry Dormer (North Harbour) 5th in 16th, Ben James (Cromwell) 5th in eighth, Will Skipper (Rotorua) 6th in 16th;
14yrs: Jack Greenough (Cambridge) 5th in motos, Louis Hunt (Cambridge) 5th in 16th;
15 yrs: Logan Hall (Cambridge) 7th in 16th, James Speedy (North Harbour) 6th in 16th;
16yrs: Rico Bearman (North Harbour) 6th in eighth; Bennett Greenough (Cambridge) 7th in 16th; Cooper Merito (Te Awamutu) 8th in semi.