Well we thought it was about time you all heard from us here "down under" at Te Kuiti.
To keep you up to date in the past few years our club has been going through a transitional phase. It started with a number of long standing adult riders and committee members wishing to retire from the sport.
For a small club such as ours, this saw our membership numbers decrease considerably. However a number of parents stood up and took on the challenge forming a new committee and under the guidance and support of retired long-term president Brenda Grainger we have grown the club to the point we are all comfortable with.
We have achieved this by targeting the schools and early childhood centres and utilising our facebook page more effectively. In addition we have run "have a go" days, "family nights" and "school challenges". We now have a very strong strider base and older riders have increased too.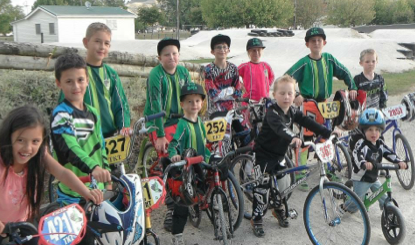 Unfortunately last year saw two of our five Nationals riders unable to compete in the event due to injuries sustained after qualifying. With the renewed interest and injuries healed we have a greater number of riders visiting other local club nights such as Te Awamutu, gaining experience and consequently travelling to National race meets around the country.
Older riders have volunteered their time to develop the younger rider's skill base and we are currently looking at external coaching options. A number of committee members have been recently nominated for local sports awards indicative of their efforts and contribution to the club and sport. So look out for the "green" marque and come and say "Hi". As most committee members are relatively new to the sport we would love to benefit from your experience and bounce ideas off you.
Looking forward to seeing you all at our King Country Champs-NQM scheduled for Saturday 21st February 2015. We have some great prizes organised for the striders sponsored by Strider NZ, with a mystery raffle and silent auction also happening. The canteen will be stocked up and those hot meats rolls ready for hungry riders. Thank you for your continued support and hope you like us on https://www.facebook.com/tktbmx