Qualifying for a global sporting competition is the highlight of many athletes' careers. Taupō's Micah Wallace is set to achieve that milestone at just eight years old.
She has already racked up an impressive list of accomplishments, including ranking fourth nationally at the BMX New Zealand National Championships last April and taking medals at Crankworx 2022 in Rotorua.
Now, the local youngster has set her sights on the BMX racing event at the UCI Cycling World Championships in Glasgow this August.
Micah already qualified for the event by ranking among the top eight riders nationally in her age class, and has now turned her attention to how to get there.
Micah's dad Adam Wallace, who jokingly described himself as "Micah's father, coach, bike mechanic, nutritionist, and landlord", set up a Givealittle page to fundraise for the journey across the world to get Micah to the competition.
The family hopes to run some fundraising events in the near future and will seek sponsorship from local businesses to help make Micah's dream come true.
As well as trying to drum up funds, the family will be busy between now and August, with club races around the country, qualifying events for next year's nationals competition and the Oceania BMX Championships in Rotorua this April.
Alongside a demanding competition calendar, Micah trains at least three times a week, including in Cambridge with former World Cup rider Matt Cameron and locally with the Taupō BMX club.
Not content with riding alone, Micah also attends dance, jiu-jitsu, athletics and mountain biking clubs when she's not on her BMX.
Mum Candice Koko said that as well as being great activities in their own right, they all ultimately helped with her riding.
"Jiu-jitsu is great for co-ordination, and dance really helps with her core".
Adam says that Micah takes her hectic schedule all in her stride. He explained to her "the scale of what she wants to do" by competing internationally, but she wasn't fazed.
"She enjoys the riding, but I think she likes the competition more. She's a very competitive young girl!"
Amazingly, Micah and her family first hopped on their bikes about three years ago.
"After lockdown, we were looking for a way to get outdoors."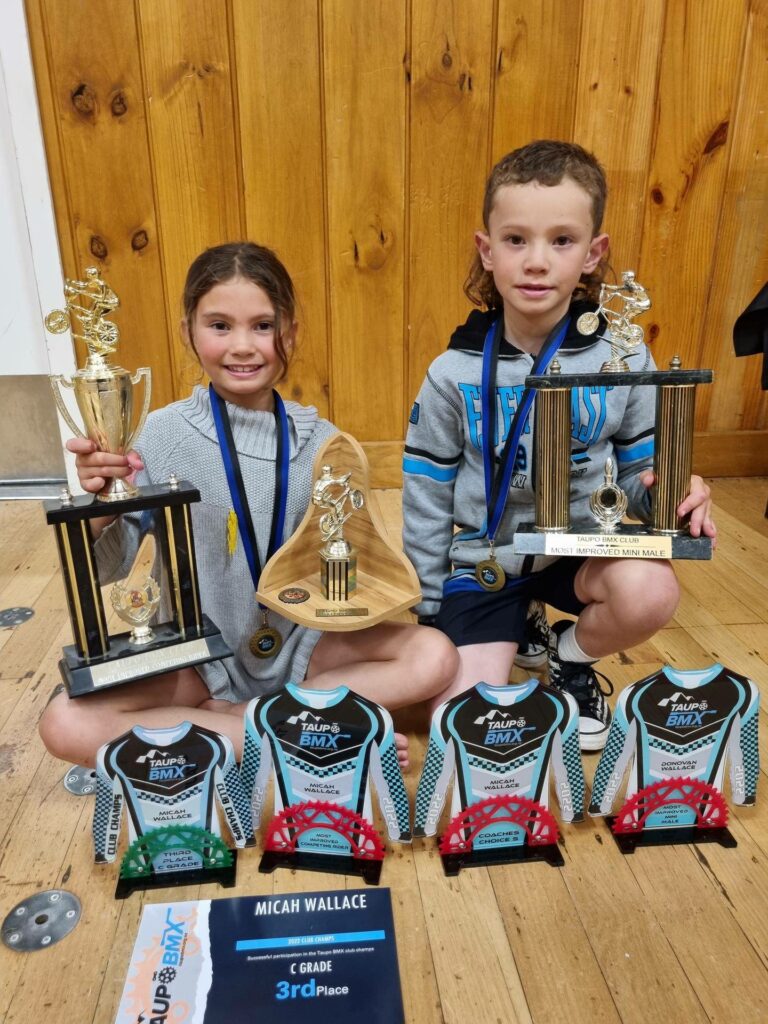 With some help from Cath Oldfield at Bike Taupō, riding proved to be the family's activity of choice. Now, as well as Micah and Adam, mum Candice and Micah's younger brothers Donovan, seven, and Harley, three, are rarely seen without their wheels.
The parents even took to documenting the kids' impressive runs on Instagram, under the name shred_nauts.
As well as improving their own skills, the boys are huge supporters of Micah at her training and competitions.
"I need to get Harley a 'number one supporter' T-shirt," Candice jokes.
In her own words, Micah said that she loves riding because "it's fun, exciting and challenging. [I love] all the runs and different tracks, and learning new skills."
Updates and donation details can be found at givealittle.co.nz/cause/micah-racing-the-bmx-world-champs.
By Milly Fullick
Rotorua Daily Post