A world class bike pump track could be coming to Christchurch – but it still has a major hurdle to overcome.
While generous contributions have been received from community funders, the North Avon Christchurch BMX Club requires at least another $30k to reach key funding milestones to make it a reality.
"Christchurch is in need of a good pump track.  Lots of money has been spent on pump tracks that don't work, so put the money to good use and build one that is the best and will be there forever, they are a great training tool for kids to get into biking and also pro athletes to have fun on and train all the skills we need to work on, for me a good pump track is the only thing that is missing from Christchurch at the moment" – Sam Blenkinsop (Norco Factory DH rider and back-to-back NZ Mountain Bike DH National Championships title holder)
The Club is based at the Bexley Reserve in Eastern Christchurch, and the pump track could provide a much-needed boost to an area that has been so hard hit by the earthquakes.
It will be a community asset that will boost sport and recreation in the east, requiring minimal maintenance and providing decades of excitement, entertainment and fun.
What is a pump track? 
A pump track combines rolling jumps and turns found on traditional BMX style tracks with the rhythm of skateparks and the flow of a mountain bike trail. Pump tracks are the ultimate outdoor playground suitable for all ages and abilities, and can cater for scooters and skateboards as well as bikes.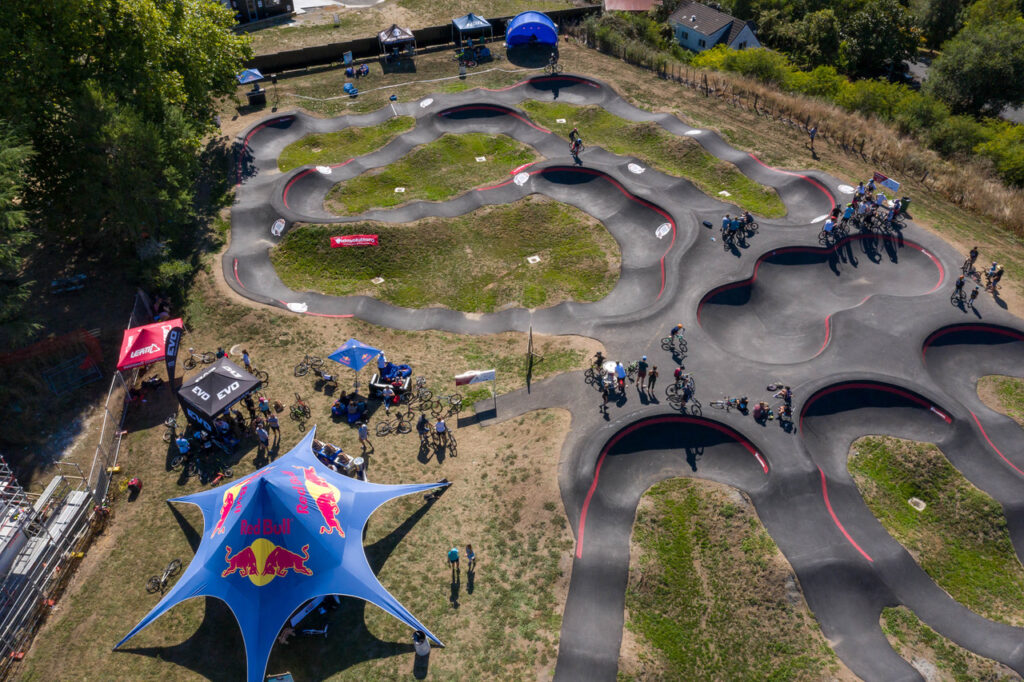 Who's involved?
The North Avon Christchurch BMX Club, a small group of passionate volunteers who were behind building the BMX track at the Bexley Reserve after the earthquakes and are keen to support the ongoing development of positive community activities within the area. The Club is working in partnership with the Christchurch City Council who are overseeing the overall development plan for the reserve. The proposed pump track would be designed and built by Velosolutions. Velosolutions is dedicated to making cycling as accessible as possible and has forged unique design techniques that appeal to the novice rider equally as much as the professional.
"A pump track will be a valuable asset for the Christchurch community. A good quality pumptrack appeals to kids, adults and even pro athletes and will be immensely popular as I have witnessed many be overseas" – Anton Cooper (Trek Factory XCO rider, Olympian and 5x NZ Mountain Bike XCO National Championships title holder)
Help make this happen! 
We have Christchurch City Council support, we have a piece of land and we are working on designs. We are also knocking on doors and working with community funders to raise the money so we can make it happen, and while we have some very generous donations and grants we need a bit more to bridge the funding gap and would love your support to make it happen.
Your donations will help to build an awesome and exciting resource for our whole community.
"A pump track is just what Christchurch needs. It will be a great asset for the community and the future of MTB & BMX in Christchurch" – Charles Murray (Specialized Enduro Team rider)
Donations can be made at https://boostedsport.org.nz/projects/christchurch-pump-track