The battery of the ProChip Flex Transponder can not be replaced.  A depleted battery falls under MyLaps warranty so long as there is an active subscription.
See BMXNZ's process for replacement here: https://bmx.net.nz/2020/10/instructions-for-prochip-transponder-issues-and-replacement/
Is My Transponder Rechargeable?
The ProChip Flex Transponder is not rechargeable. If you plug it in your computer to "charge", the battery will drain instead.

How do I check the Battery level?
The battery level can be found
1. Via the software MYLAPS Connect. 
2. By shaking the Transponder

Using MYLAPS Connect
Download MYLAPS Connect
After downloading and opening the software MYLAPS Connect, you must connect the transponder with your computer/laptop.

Click after opening the software on <individuals> and on <continue>. You don't have to login.
A new screen opens where you are requested to connect your transponder.
Take off the cap of the transponder and place the transponder in the USB port of your computer/laptop.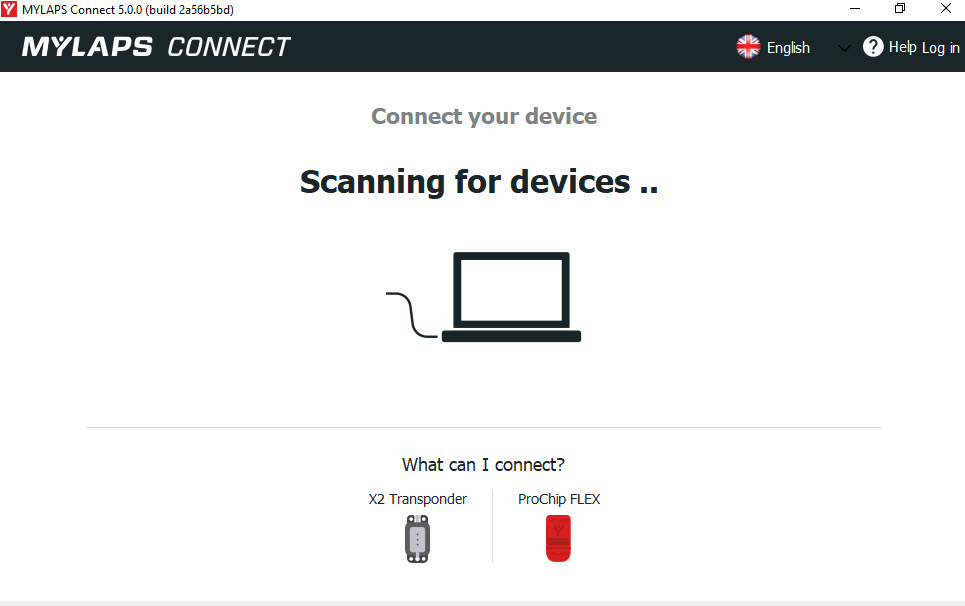 Once the transponder is connected, you see an overview of your transponder.
You see the battery status in %

Shake the transponder
You can also view the chip status by shaking the chip for 10 seconds and placing the chip on a flat surface for 10 seconds. The light will flash twice green or red.
The first light flashes indicates the subscription status and the second light flashes indicates the battery status.