You can check your MyLaps ProChip FLEX subscription status in 3 ways.  This is done with MyLaps and is not linked to your BMXNZ Portal.  
1. Place the transponder on a flat surface for 10 seconds, then pick up the transponder and shake for 10 seconds. You will see 2 blinks, the first blink indicates the subscription status. Red means Inactive and Green means the transponder is Active.  The second blink indicates battery status: Red means Low Battery and Green means the battery is Ok. DO NOT TRY TO CHARGE YOUR TRANSPONDER as they cannot be re-charged!!!
2. You can also start MYLAPS Connect software and insert the ProChip FLEX transponder in your computer.
Under the Firmware version you can see the status of your subscription.  Download software here: MYLAPS Connect software for Mac or Windows.
3. If you log in on <account.mylaps.com> with your e-mail address and password.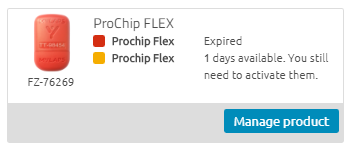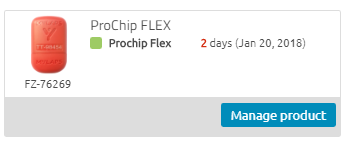 Steps to renew and activate your transponder
To be able to race with your MYLAPS ProChip transponder you need to make sure it is activated. For that you follow a series of steps to 1. Renew your transponder subscription and 2. Activate the transponder with the renewal. Follow all steps so your transponder is activated properly.
Part 1: Purchase a ProChip FLEX Subscription
Log into your account and select your chip or transponder
Select the number of years you want to add to your subscription (1, 2 or 5 years)
Validate your transponder number and enter your personal information
The payment can be done with CreditCard, iDeal or Sofort Uberweisung
Part 2: Activate the subscription
Download and install the MYLAPS Connect software. This software is now available for MAC as well as Windows!
Connect the chip to the PC
Activate the subscription on your ProChip FLEX by pressing the 'Activate' button in FLEX Manager
Creating an account
If you don't have an account, please create one. Follow the steps and register your transponder. In your profile, click "Subscriptions" and choose a 1, 2 or 5 year subscription.