Well-known Waikato BMX rider Jason Kelly added to the Kiwi success in the final day of Challenge class racing at the UCI BMX World Championships in the USA today.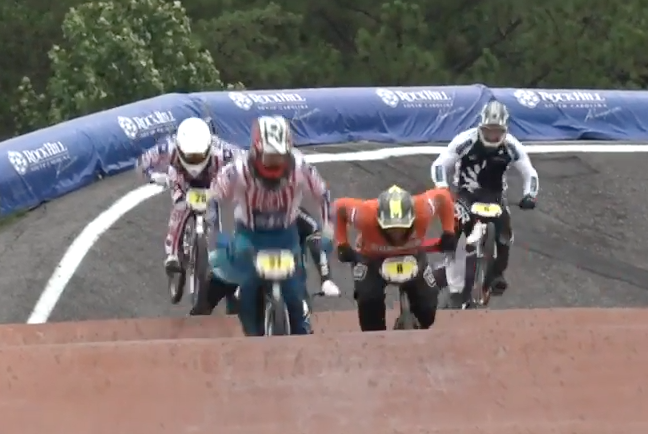 Kelly, a respected BMX rider for many years, finished fifth in the Masters division at Rock Hill in South Carolina to repeat the same placing he achieved in the 30 years and over competition at last year's world championships in Colombia.
Kelly had some tough battles today, finishing in a three-way share of second place in his qualifying motos, then second in the quarterfinal. He snuck into the final after finishing fourth in his semi and was fifth in the grand final.
It capped an excellent performance for the New Zealand contingent at Rock Hill, where the Challenge class (age group) was arguably among the strongest ever, with the championships returning to the home of BMX racing in the USA for the first time in 17 years.
BMXNZ riders finished with three world championship titles and a further nine finals placings.
It was headed by 16-year-old Jessie Smith with two victories in the 16 years and under Cruiser classes on the first day and an excellent win in the 16 years Challenge class yesterday.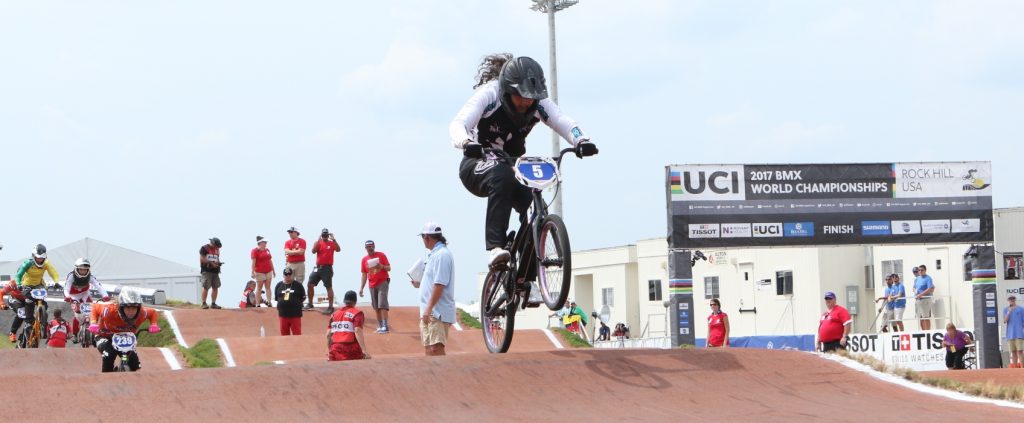 The other win went to 12-year-old Leila Walker from Cambridge, which was her fifth straight world championship success.
Others to enjoy finals placings were Meg Cannon (East City, Auckland) 3rd in 5-7 yrs; Jack Greenough (Cambridge) 4th in 12yrs; Luke Brooke-Smith (Whangarei) 6th in 9yrs; Cooper Merito (Te Awamutu) 6th in 14 yrs; Sacha Earnest (Mountain Raiders, Auckland) 6th in 11 yrs; Karepa Heke-Kaiawha (Tauranga) 7th in 13 yrs; Zach Paterson (Rotorua) 8th in 15 yrs and Lily Greenough (Cambridge) 8th in 10 yrs.
Tomorrow sees 10 New Zealand riders compete in the Elite World Championship with qualifying motos from 7.30am to 9.30am (NZ time) followed by elimination finals through to the grand finals from 10.50am to 1pm (NZ time) on Sunday.
They comprise Rebecca Petch (Te Awamutu) and Sarah Walker (Rotorua) in the elite women; Amy Martin (Hawkes Bay) junior elite; Michael Bias (North Harbour), Nick Fox (Gisborne), Cole McOnie (Te Awamutu) and Trent Jones (Christchurch City) in the elite men; and Jayden Fleming (East City), Ryan Jordan (Hamilton) and Maynard Peel (Sunset Coast, Pukekohe) in the junior elite.
Finals racing is live from 11am on SKY Sport 3.