Injured Kiwi BMX stars Trent Jones and Sarah Walker have reported in fit, healthy and raring to go at the UCI BMX World Championship in the USA this weekend.
The pair will join eight other riders for the elite championships on Sunday and are part of the wider 84-strong New Zealand team competing at the Rock Hill course in South Carolina.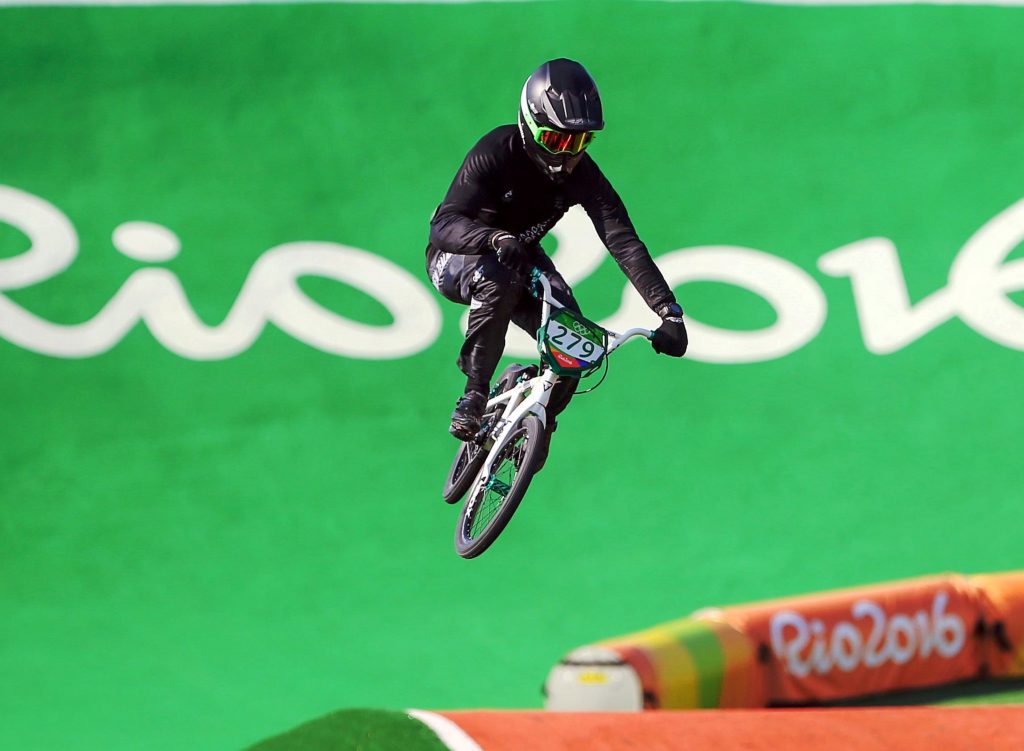 Walker has not raced since a crash on her return to the UCI Supercross World Cup in May after finishing seventh on the first day in her comeback ride.
She has had time on the Rock Hill track and has been preparing on the Netherlands track where she crashed, with good friend Laura Smulders, the European champion.
While Walker believes she has done all she can to be ready, she said she just won't know until she gets on to the ramp on Sunday (NZ time).
"I am certainly faster than I was back in May and I placed top-10 there on the first day," Walker said. I've had probably the two fastest female riders to train against in Laura and her sister Merel. But I am not certain I will quite have the top-end speed. Either way it's exciting to be back racing."
Jones has also been out since May after a crash at the same track, leaving him with a smashed posterior cruciate ligament in his knee. The initial prognosis was an anterior cruciate ligament injury which requires surgery and six to nine months rehabilitation.
"Once we had all the scans it was diagnosed as a PCL injury and in sports like cycling and motorsport they say that you learn to use the leg without it. So after a few weeks when the swelling went down, I went back to work," Jones said.
He is hoping to pick up where he left off for racing this weekend.
"I had a bunch of racing before the crash so really it's about picking up where I left off. I am striving for the podiums and winning as many laps as possible. "
The 22 year old has been back on the bike for five weeks, with some recent racing in Pittsburgh, and training stints at Rock Hill and the former US training centre near San Diego.
There are two things in his favour, he believes. Jones believes the Rock Hill venue is the best in the world, and the other is his ranking in the top-16 in the world at the end of 2016 which gives him automatic ride to the evening elimination finals.
"It is the perfect race track. There's a lot of room to pass on and to make moves. All the speed generated is purely from yourself and your pedal-power around the track. It makes for good racing because the stronger you are in pedalling then the quicker you are around the track.
"It is still that Supercross style jumping where there are no middles to the jumps, and it is all massive and pretty big. But in terms of the speed, it is all self-generated because there's no massive gradient falls from start to finish."
He is happy to trade-off the advantage of some racing earlier in the day for direct entry to the elimination rounds.
"At best I have four laps to ride in the afternoon – all knockout laps. My knee does not like to have long days before it starts to seize up. I am pretty happy not to have that morning racing to put the extra stress on the knee."
He lines up with fellow Kiwis Michael Bias (North Harbour), Nick Fox (Gisborne) and Cole McOnie (Te Awamutu) in the elite men while Walker joins national champion Rebecca Petch (Te Awamutu) in the elite women.
---
---
Impressive South Auckland rider Maynard Peel (Sunset Coast club) will defend his world elite junior crown won in Colombia last year and is joined by Jayden Fleming (East City) and Ryan Jordan (Hamilton) in the junior elite while Amy Martin (Hawkes Bay) lines up in the elite junior women.
All but Jones will compete in three qualifying motos in the early afternoon where half of each moto group will move on to the elimination rounds from late afternoon, with four from each heat moving on ultimately to the grand final.
Racing is scheduled for late afternoon and evening to be out of the heat of over 32C Deg although there is a 50 percent chance of afternoon rain on race day.
There is live coverage of elimination rounds on SKY Television scheduled to start 11am to 1pm on Sunday (NZ Time) or there is live streaming of the qualifying motos and elimination finals on https://bmxlive.tv from 7.30am.