Charlie Leyser has come a long way in eight months after his first taste of racing on a BMX track. On Thursday, he will be on a flight to the United States to compete in the 2017 BMX World Championships.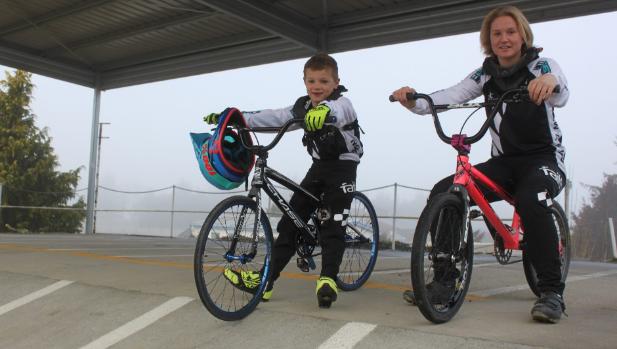 The 7-year-old Cromwell rider will race with over 3000 competitors, including Alexandra rider Holly Oldham, 14, representing over 40 countries in sweltering South Carolina summer heat.
Charlie doesn't get flustered on the BMX track and he intends to take the confidence with him at the start gates of the world championships.
"I try hard and I like to win."
His father Pierre Leyser said Charlie had only raced in two competitions, most recently the New Zealand championships in Te Awamutu. He was only one of two riders from the South Island to compete, and up against 34 riders he won his category.
To qualify for the worlds was "unbelievable", Leyser said.
"He is excited that is why I was keen to let him go. He has got the last 10 per cent and doesn't get flustered or show any nerves. How many opportunities do you get to do that? Life is just about opportunities and who knows what is going to open up for him."
The competition was going to be tough – particularly as Charlie had not had any hard training as racing stopped at Easter.
"We don't race in winter so it's going to be a problem…It's going to be 35 degrees over there too."
Despite the challenges, Charlie had been training hard, learning how to use clips and travelling between Cromwell, Christchurch, Dunedin, Invercargill and Alexandra to train, Leyser said.
Also training hard was Alexandra rider Holly Oldham.
The 14-year-old was ranked New Zealand number one in her age group and had competed in two Oceania championships, placing fourth two years ago.
Her mother Carole Gillions said her daughter was leaving on Sunday for South Carolina and was feeling anxious, but was "as prepared as she can be".
"She has been working exceptionally hard and been training away from Alexandra quite a bit…Until you get on the gate with the rest of the competitors – it is where your brain is at on the day at their age. She has got every possibility and her aim is to make the finals."
She had been racing for four years and battled with a "tight" group of female riders around the country.
"I don't know whether it is because of the Sarah Walker factor but girls are staying with BMX longer and more girls have come into it in the teenage years whereas boys drop off significantly."
Leyser said the BMX scene in Cromwell had taken off since the track was opened, by BMX champion Sarah Walker in October 2016.
A group of parents spent five years fundraising and overcoming red-tape to establish the $400,000 bike park which includes a BMX, learn to ride and jump track.
Leyser, who is chairman of the bike park committee, credited the community facility for what had become his son's passion.
"The bike park was the start. If we had not built that he would not have got a taste for BMX…We have three gates of under 7-year-olds which is 24 riders under seven who have now got a pathway. That is why we did this…to get kids off the street. Every time you go past there is someone there. Everyone has a bike, it's free and the kids love it. It is a massive playground for them."
Charlie was a member of both the Alexandra BMX Club and the Cromwell BMX Club.
"There are probably 10 to 15 from Cromwell down there. We are in the middle of nowhere – we need each other."
He thanked the Alexandra club for fundraising support.
– Stuff