Riders from under five to 55 will take to the track this weekend for the annual Hawera BMX Club Indoor Winter Nats.
The national competition, which was founded and has been held in Hawera for the past two decades, has entries from all over New Zealand and one from Australia.
Hawera BMX Club President Graeme Schimanski said there would be national champions competing too, due to the timing.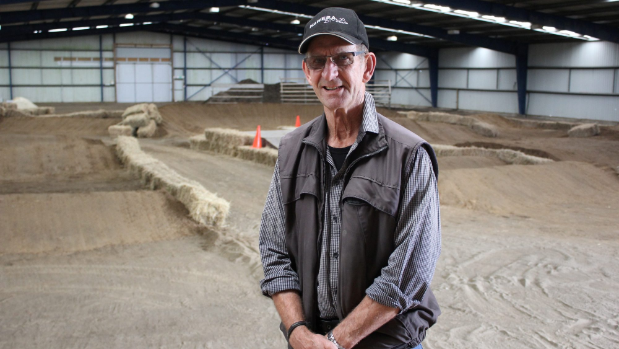 "They are coming because it's the last event of the season so it doesn't matter if they get hurt or anything," Schimanski said.
"It's a fun day out."
Schimanski said the event, which will run from 12-4pm Saturday May 20, and start again on Sunday at 9:30am, and the racing is very entertaining.
"They go around once and they probably do it in 25 seconds, it's pretty quick," he said.
"Once the first one is lined up. Boom. There's no waiting, it's just all go."
Schimanski said there were 200 entries in the event.
"We've got five and under, and we've got striders," he said. "Striders are the ones without the pedals and they'll have four little rounds, they just do their own little thing."
"And then we go right up to cruisers, I suppose they'll be over 55."
Schimanski said it was a family orientated event.
"It's a family thing – you put your child there and your family has to be there," he said.
The event is held at the Egmont A & P Showgrounds and is held indoors with dirt.
"We're on dirt, which is unique in New Zealand because no other one will do it because of the building – they can't get a building that's empty with dirt," Schimanski said.
He said the Hawera BMX Club had worked closely with the Showgrounds for the past 22 years.
"The building went up maybe 23 years ago and we had a little play and had a measure out and two of us got our heads together and though 'oh, we can make something of this'," Schimanski said.
"It's like a little baby we've kept going."
Schimanski said the annual event is the Hawera BMX Club's biggest fundraiser each year.
In saying this, it's free entry to the public and will have coffee and stalls for spectators.
– Stuff