If one word could be applied to the 2016 BMX Coach of the Year it would be "respected". As an Elite athlete that was always approachable & welcoming, many of the sport looked up to him as a model of a racer. Then transferring this into his coaching style, taking that ease of communicating & applying the detail of skills & training, the sport has taken to him like kids to candy.
Matt Cameron has built a business around a hole in the sport, one that was needed to be plugged & covered all range of riders from elite to sprockets, almost across the whole country.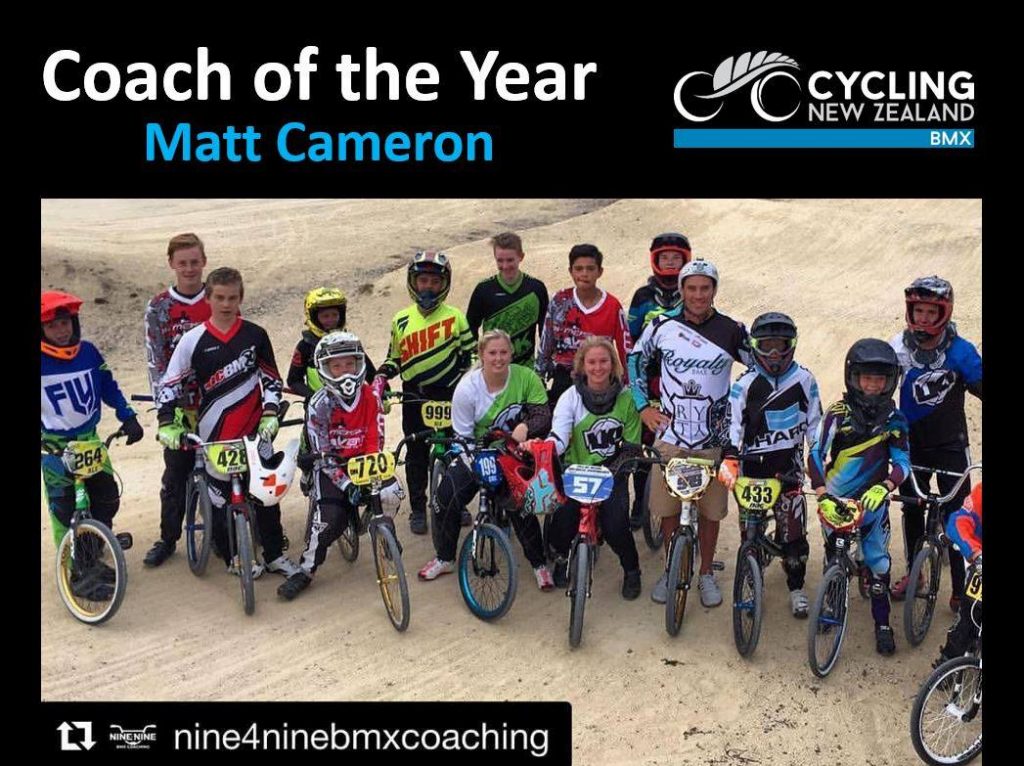 The key to Matt's success harks back to the first point, approachability & getting what needs to be done, done and of course respect.
Matt has just returned from Europe where he has managed far more than anticipated, but as part of who he is, has made it work.
Thanks Matt, and this is why we believe you are the perfect recipient for this award.