Tokoroa BMX rider Dion Newth has once again been crowned a national champion putting him in good stead ahead of the July world championships.
The 44-year-old, who was born and raised in Tokoroa, took out the top spot in the Cruiser 40-44 age group category in the recent New Zealand BMX Championships held in Te Awamutu.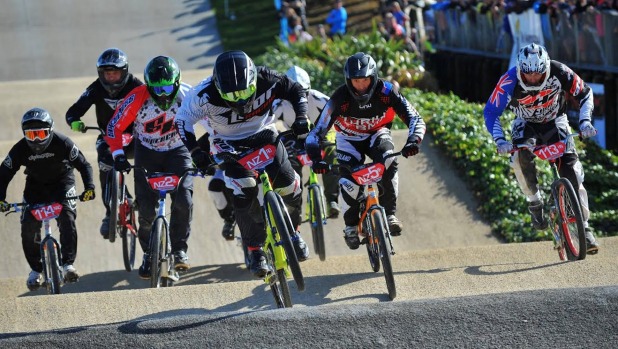 It's the second year in a row Newth has claimed the title after returning to the sport in 2015 following a 12 year break.
The win means he has now qualified to take part in the UCI BMX World Championships in Rock Hill, South Carolina from July 25-29.
Despite being up against some of the world's top riders, he said he's feeling positive about his chances of placing.
"I am aiming for the top ten as there are people I have raced nationally who have gone before and they've placed within the top ten so it is very achievable," he said.
That's not to say he's expecting to find things easy.
"The people I will end up racing I will never have raced before as it is an international event but I am motivated to train the hardest I have ever trained and prepare myself emotionally and physically to bring the best package I can to the world stage," he said.
Currently that includes training for at least two hours a day but with Tokoroa having no designated BMX track he has to also travel for almost an hour to the nearest track.
"My club is Rotorua and because Tokoroa doesn't have a track I also travel to Taupo, Cambridge, Te Awamutu, and Tauranga," he said.
Newth, who is an apprentice at South Waikato Precision Engineering, said with no sponsorship his only major setback to getting to the world championships is now having to come up with the money to do so.
"I have started a Givealittle page, approached Sport Waikato, Maori trusts, as well as working extra hours so I can contribute too as it's an opportunity I don't really want to pass up," he said.
"I have had a passion for the sport and always have since I was a kid. It gives me so much enjoyment, it keeps me fit, and there is social aspect of it. I just love it."
To donate visit givealittle.co.nz/cause/dionbmx.
– Stuff