The 2016 USA BMX Grand Nationals in Tulsa, Oklahoma didn't really start off to ash but truly managed to turn into something incredible!!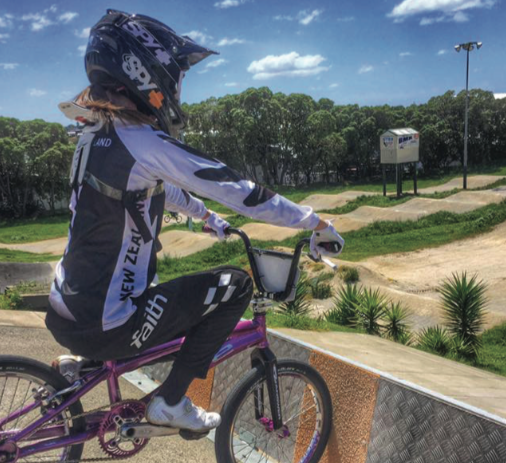 After Jayden broke his wrist at North Island Champs and with a 9 hour surgery later, he wasn't able to fly because of the chance of blood clots and with another surgery scheduled for the day we arrived home, unfortunately both himself and mum were left back here with the live stream… For the first time in the 10 years in this sport, we weren't leaving as a family and that was a little tough!! From this we just wanted to make them both incredibly proud out there and that I think we somehow managed.
The track this year was incredible, absolutely loved it to pieces. The atmosphere and environment of the whole place is unreal and something that truly makes it my favourite race of the year!! Seeing the little ones collect their 7ft trophies melts the heart without a doubt and additionally to have a great wee bunch of other kiwi families over there this year too made it that much more special.
To be racing Women Pro against Olympians from all across the globe along with other amazing talented riders every little girl in this sport looks up to, is a experience I'm so lucky to be able to have!! Race wise, I am so proud being in with the pros, still only as a junior, you never really know what to expect. Literally just there to embrace the whole experience, the nerves and all the new lessons that come with competing on the world stage at the level that we don't really get back here. To be honest I really didn't have much idea with who I was racing, I just needed to do the best laps I could under all the nerves and see where I end up, that I crazily managed too do!!
I made the semi final for women's pro on both days, which was huge!! Those girls are tough and truly know their stuff!! Personal lifetime highlight though, de antly motos on Saturday!! Didn't have a clue who the Olympic bronze medalist was until sitting on the gate in our first moto and hear the commentator make a big welcome for her and I'm sitting there like 'oh great, here we go Zoe…' Don't remember much of that race apart from being out in front and thinking 'oh god the cameras are on me, mum and jay can finally see a whole lap of mine' (the live stream always only focus on the top riders, not the whole race) and I came away winning my first pro race against the flippen bronze medalist!! Unreal but has truly been a race I've watched on replay!! Finished the day off with another 3rd and 2nd in my motos against more Olympians and through to the semi final which we raced at night as part of the 'Pro Spectacular'. A night of more crazy lights, rider introductions and another lot of nerves but an incredible atmosphere to get use to!!
From this entire crazy experience something else bigger then I ever imagined happened on the way home. We ew from Tulsa to Denver and only had a hour between ights but in that simple hour my little world changed pretty fast!! Mum and dad both received a message from the Traci and Donovan Long (Nic Long's family) offering me a spot on their factory team 'Haro Promax' for the 2017 season. Living and racing in America is truly something over here we all only dream of, but something we never really consider happening. Here I was in Denver airport with absolutely no clue how much this actually meant, however inside still completely blown away and beyond excited of the thought of what this truly could lead to. The entire flight back from then on my mind was going nuts!! Once home and with mum and jay the realisation of this kicked in and within that 48 hours my entire life was changing in front of my eyes!!
This opportunity is one I could never turn down, a once in a lifetime to do what I love while I can. I'm now moving to Florida for the year at the beginning of February to compete in the USA Pro Circuit across America with the Long's and rest of the talented team. Its something I'm so proud of and at the same time beyond grateful to the entire NZ BMX community for all the support and encouragement that's come in since this all happened.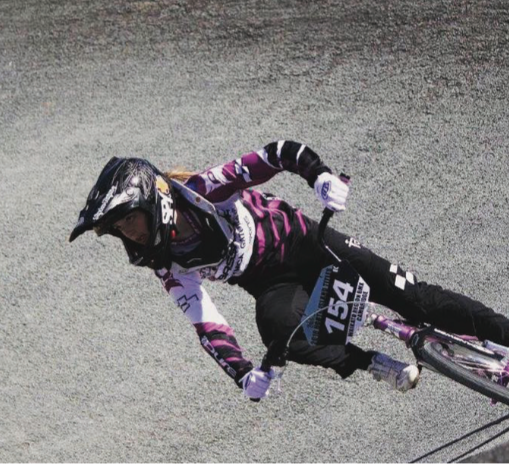 If I could say one thing it's simply just to enjoy everything you always do out there on a bike. Be grateful, learn from others, meet amazing riders across the globe and just smile. Your love for the sport can get you so far but never forget where you once started!! 2017 for me is going to be a unforgettable year without a doubt but I look forward to learning how they do it over there and brining back what I get out of everything to share with the incredible generation already coming through back here!!
Thank you guys all SO much, I am beyond grateful for this crazy journey I'm on and for all the support from the BMX community!! You guys make this really special,
Thank YOU!!!!
Zoe Fleming