Overall, 2016 has been a crazy year for me and I've learnt a lot about myself and I think I am going into 2017 with more experience and a lot more knowledge about training and who I am as a person and rider.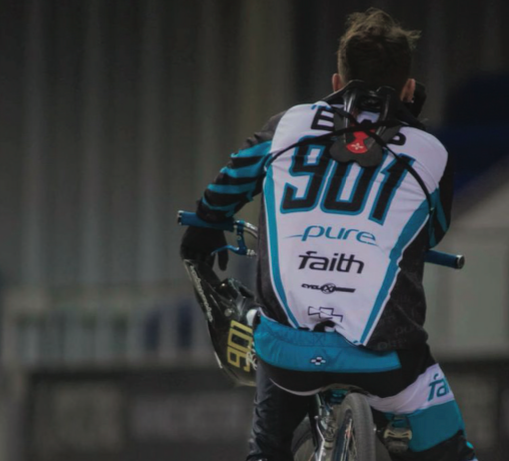 2016 started off with the Rounds 1 and 2 of the Australian National Series in Nerang on the Gold Coast. I went into this event with a solid training block behind me and I was full of con dence ahead of racing Australia's best riders.
Day one, I wasn't feeling the best in my qualifying moto's realising as I progressed on to the quarter finals where you have to be on the top of your game to progress to the next stage. Gaining more confidence with each race by the final I was confident I could make the top five. After a slow start I clawed my way back finishing on the podium with a 3rd which equals my best result at one of these events with arguably more competition.
Day two was a difficult day having to forget about my result the day before and try do it all over again. Riding very similar to the first day making the final where I was overtaken on the line and finished 4th, one place off the podium but I was very satisfied with my riding. Returning to New Zealand for a few weeks before flying back over to Cairns for rounds 3 and 4 later in January. This race was one to forget as I had one of the biggest crashes in my career suffering 3 broken bones and a hematoma on my hip.
Post this crash, I had only one week to try and get myself capable of riding the National Championships and Oceania Champs in Auckland the following week. This involved physio and rehabilitation treatments 2-3 times a day knowing I'd done everything possible to get better.
I was very sore but with a lot on the line, I decided to strap up literally and try and race. I was very surprised with my riding considering and found myself in 3rd going into the first corner in the final where I suffered another fall with another rider losing a massive chunk out of my palm
After this it was time to rest up and heal which resulted in me having to cancel my booked trip to Europe for two UCI Supercross World cup events. With no more than six weeks before the World Championships in Medellin, Colombia it was great to be notified of my selection to race for New Zealand. In preparation for the Supercross ramp I headed to Brisbane for training on the Sleeman SX track prior to departure. This assisted with feeling a lot more comfortable on my bike on the bigger track but also on my bike after my forced injury break.
After some last-minute fundraising from my amazing club at North Harbour and supporters, I set off to South America. Being my rst time at a World Championships for Elite I was very excited and nervous at the same time.
It was one of the most eye opening experiences of my life being in a country that is so far from what we have in New Zealand and with very little English spoken we had to get through with our 3-4 words of Spanish. The racing was very intense and I can look back now and say that I am happy with qualifying to the 1/8th finals. With the build-up, I had and the injury I had suffered just 4 months leading into the event, I was very happy to be racing the best in the world at a such a prestigious event.
After Columbia, it was time to get back into a normal training block with such a short build up to Worlds. A lot of time spent in the gym strengthening up over the rainy, winter days in Auckland and a lot of time out on the road doing sprints.
I decided I wanted to get over to the USA for the final two UCI World Cup events. One big challenge at that time of the year was to get racing in to get ready for the USA. With no racing since Colombia I went to USA with somewhat no idea with where I was at. The racing didn't go exactly how I would've liked but there were positives to take with qualifying through the nals day at both events. Mixing it with some top riders but realistically the results weren't what I was hoping for.
I'd like to thank my supporters and my club at North Harbour. Most of all I'd like to recognise my sponsors and acknowledge everything they do for me Pure Bicycles, Back to your Feet Physio, AUT Millennium and my family for the support.