Myself and 7 other BMX riders from all around New Zealand (4 boys, 4 girls 14/15 years old) travelled to Brisbane.
We were up against some tough riders, racing in the first round of the Australian National Series at Nerang BMX.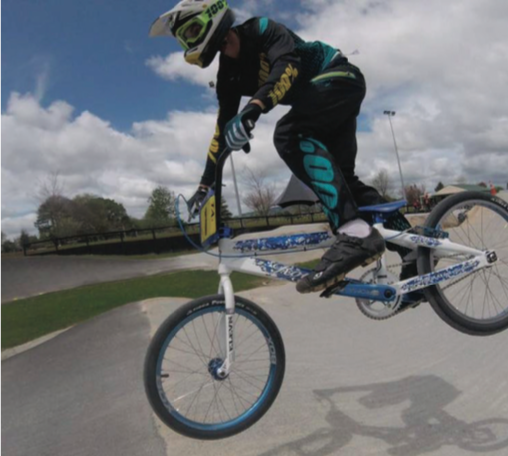 I started the day off strong coming first place in my first moto and then another win in the second moto. Unfortunately I came unclipped and slipped back to fourth in the third moto. My results were enough to get me through to the semis. In my semi I ended up with a 4th qualifying for the nal with a gate full of all the best Australian riders. I ended up getting 6th in the nal.
I also competed in the A men category which is 14 plus group where you had to race on the pro jumps. I was also the youngest and the smallest rider. I managed to make the final and I was happy with a 7th place.
MELBOURNE
I competed in a six round race series in Melbourne called Track Attack. I raced A men class again (14 years and above) and managed to make every final except one – where I crashed in the semi, taking me out of that round.
I also crashed in two other finals but ended up high in points overall, finishing second. I am very pleased with my results from my Australia trip, and look forward to the year of racing ahead – in particular Nationals at my home track at Easter weekend.
It was unfortunate that I had to miss my favourite race meeting of the year in Te Awamutu – Rangi Merito Memorial Grand Prix.