New Zealander Rebecca Petch and Australian Olympian Bodi Turner have scored their second wins in as many days after they took out round 2 of BMX Australia's Grands Assault National Series event in Shepparton, Victoria on Sunday.
Petch came from the clouds in the women's pro event to overhaul Australians Sara Jones, Leanna Curtis and Saya Sakakibara on the last straight.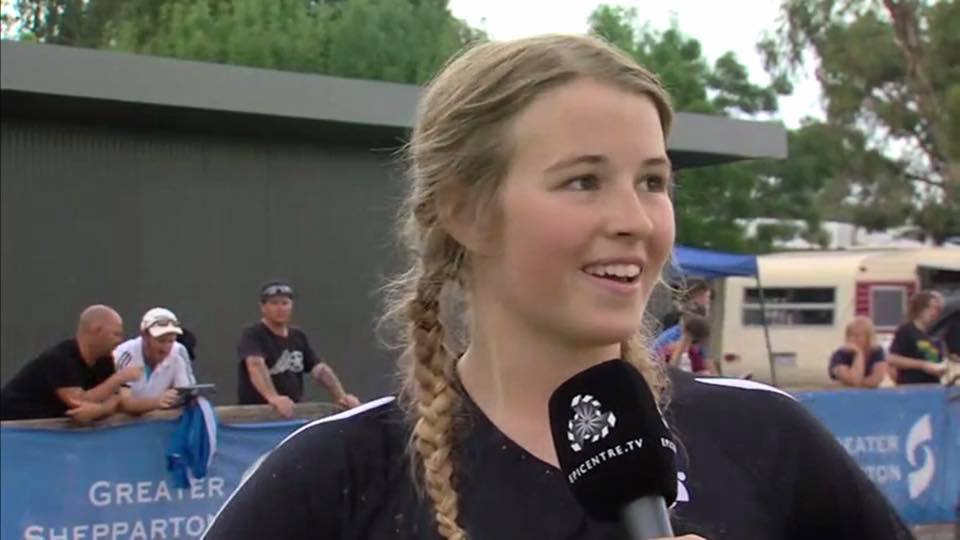 "My face shows just how happy I am. Absolutely over the moon with this weekend. A win yesterday in Elite women and I also took the win today in the wet conditions in Pro Women. Can't thank everyone enough for all the support and messages! A big thanks to @j_browning197 for stepping in last minute to come over and for the support you showed me all weekend. Off home tomorrow then back over to this country for Oceania's in a month time!!" – Rebecca Petch
Jones had powered away to a slight lead over arch-rival and friend Sakakibara in the first three quarters of the race and the pair looked set to fight out the finish, but the plucky Petch had other ideas, taking the inside line on the last berm and storming to a memorable victory that complimented her win on Saturday in the Probikx UCI event.
In the men's AA pro race Turner was also victorious for the second day on the trot, proving his superiority to beat in form Matt Juster and round one winner Tristyn Kronk.
Others to take home top spot in the Pro categories included Nathaniel Rodway (A pro men) and Robert Slatter (vet pro).
For Rodway (pictured above) it was a second successive win in the Grands Assault series and the prodigious former age group world champion said he was eager to put together some more consistent weekends.
"I feel like I am riding well and I rode well all day today but I am not putting it together in the (junior elite) Probikx races (on Saturday)," Rodway said.
"I'm not sure if I'm putting too much pressure on myself in the junior elite but I seem to be able to get it right in these pro events."
Winners in other events included Fletcher Klepiak and world champion Portia Eden (10yrs), Joshua Jolly and Sacha Mills (11 yrs), world number one Thomas Tucker and Caitlin Jong (12yrs).
In the 13yrs Gian Renato and Kira Hill were winners, in the 14yrs it was Ethan Zrna and Shannon Petre and for the 15yrs category it was Aston Wypych-Coles and Phoebe Wallen.
New Zealand's reigning world champion Cailen Calkin claimed the 16yrs boy's event, whilst Ashlee Miller put in one of the laps of the day to win the corresponding girl's race. Tenae Brooks cored her second win of the weekend in the women's 17+ event, as did Dirk Winter in the men's 17-32.
For full results, click here.
The national series resumes in Bathurst on the first weekend in March with round three of the Chambikx/Probikx UCI event and the Grands Assault National Series, as well as the Oceania Continental championships.
Off the race track BMX Australia's National Sign On Day campaign continues throughout February and March. For more details go to www.bmxaustralia.com.au.
-bmxaustralia.com.au