Rio Olympian Trent Jones has again struck ill-fortune when he was caught in a tangle during the semifinals of the UCI BMX World Cup in USA today.
Jones, who was taken out in the Rio Olympics which cost him a spot in the final, had similar ill-luck in the semifinals at Rock Hill in South Carolina.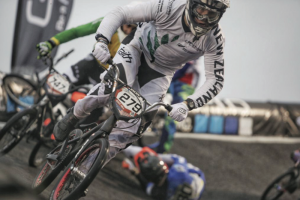 After winning his quarterfinal in impressive fashion, Jones was in third place going into turn one but got caught up with Dutch rider Twan van Gendt and was forced off the track, ultimately having to settle for sixth place.
Earlier Jones had to come back after a mishap in his opening qualifying moto where he finished seventh. He was second in the next moto and won the final heat to move through in second place behind Sylvan Andre (FRA).
He made an excellent start to dominate his quarterfinal, winning comfortably over Evgeny Komarov.
Auckland teenager Zoe Fleming had an outstanding debut to just miss out on a place in the women's semifinal. The 18 year old from East City was third in her first moto, sixth in the second and fifth in the final heat to miss out by one point from qualifying for the semifinal.
The UCI BMX Supercross World Cup finishes the 2016 season at Sarasota, Florida next weekend.