Olympic BMX silver medallist Sarah Walker is under no pressure to ride at this weekend's third round of the UCI Supercross World Cup in the Netherlands as she plots her return from injury.
Walker is making a late bid to qualify for August's Rio Olympics, having recovered from a double arm fracture suffered in practice in February.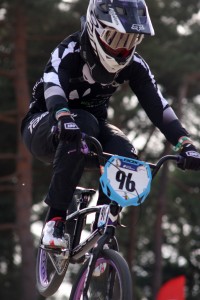 The 27-year-old is among the small Kiwi contingent in Papendal but coach Ryan Hollows will use the practice sessions to assess whether she is ready to risk competing.
"She is strong and fit and every day she is getting better and better. But we need to see how she handles practice on the big jumps here," Hollows said.
"Riding here is a nice to do but not a must-do. We won't take unnecessary risks with the world championships next month."
New Zealand's ranking for women is 13th, below the cut-off to earn a place for Rio.
If she doesn't race, Walker will need to chase one of the remaining individual spots to be finalised at the world championships in Colombia next month.
At present, New Zealand are ranked 11th in the world for men, which will guarantee one Olympic spot.
Trent Jones and Matt Cameron will both seek to further their selection claims this weekend.
– NZN