The 2015 BMX Event of the Year  is the Christchurch Nationals.
A South Island Nationals is always a little concerning for a small sport with the distance
and ferry crossing do deter the feeble North Islanders, but this event changed that concern and Christchurch City presented an event to break records for attendance in the South Island.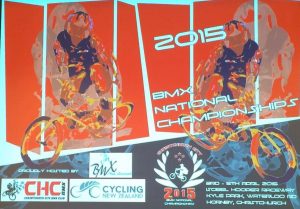 Due to earthquakes it was seven years since the last Nationals was held in the South Island so it was great to get back there and support the region. Huge hours of behind the scenes work went into presenting a great track for the event to be held on, with the surroundings well and truly up to the challenge as well.
The Christchurch City Club wanted to show what can be done in their region and make sure those that travelled enjoyed the event, they achieved this and much more.
It is for this reason that this years' BMX Event of the Year is the Christchurch Nationals.
Congratulations, Christchurch City BMX Club.