ANGELHOLM, Sweden—This weekend's UCI BMX Supercross World Cup in Angelholm will be Marc Willer's last international race as he winds down his 12-year pro career and retires at the end of 2015.
Willers laid out the reason for ending his career in his usual frank manner: "It sucks losing. And that's been happening for so long that racing isn't fun any more. The last thing I want is to start hating the sport I love."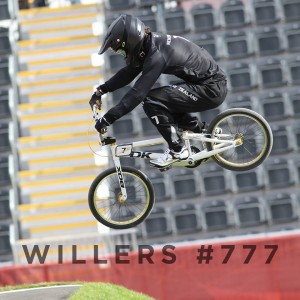 After leaving New Zealand to live and race in the United States fulltime in 2010, Willers' career took off, peaking in 2011 with the ABA National Number Pro title, a bronze at the World Championships, two World Cup wins, a nearly unbroken string of ABA podium spots going back to 2010 and winning the NORA Cup. That also was the year he signed with BOX Components.
Following a solid 2012 when he narrowly lost the USA BMX National Number Pro tile to Sam Willoughby at the Grands, an off-season back injury delayed the start of his 2013 season. He only managed a couple of USA BMX podium spots that year, but salvaged the season with a silver medal in front of his home country at the World Championships in Auckland. That was the last time he stood on the podium.
Although he hasn't written off a vet-pro comeback or a future in coaching, Willers' immediate career plans will come as no surprise to his social media followers. "I want to try and finish some cars and start flipping them. I want to be the next Chip Foose kinda thing," he said.
Building custom cars in not new to Willers, who worked as a professional auto painter from 17-20.
Willers competed in 31 UCI World Cup races (Angelholm will be his 32nd), two Olympic Games, 15 World Championships and won 18 ABA/USA BMX Nationals. His last race will be the USA BMX Grand Nationals in Tulsa, Oklahoma.