The weather has again played havoc with the BMX Supercross in Sweden today.
Strong winds disrupted plays for the new BMX venue at Angleholm, Sweden which has forced major changes to the programme.
The women's qualifying has been moved to tomorrow, after racing was determined too dangerous from the 8m start ramp and the Time Trial Superfinals for both men and women scratched from the programme.
The men's qualifying was reduced to two qualifying runs instead of three which met with mixed success for the New Zealand riders.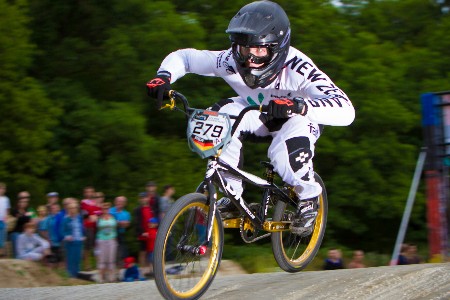 Trent Jones provided the fastest overall in his two wins to become the qualifying winner, while Matthew Cameron and Michael Bias both grabbed a won and a second placing to qualify.
Daniel Franks missed out by one point while the dream for retiring double Olympian Marc Willers to go out with a final podium crashed when he came down heavily in his first qualifying moto and was unable to start in the second.
cyclingnewzealand.nz