As released late last week, Cycling NZ High Performance rider Marc Willers has called time on his impressive BMX career.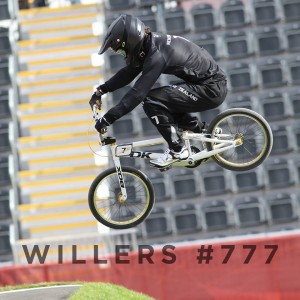 Marc has been racing for over 25 years and made the move in 2010 to live in the USA to pursue a fulltime career in the sport that he loves. This move quickly proved to be a good decision as only a year later he won the ABA Pro No1 Title. This is a very elusive title and Marc put his name amongst some of the all-time greats on the trophy. Marc has competed at 15 BMX World Championships with his best result coming in front of his home crowd at Vector Arena Auckland in 2013 where he finished 2nd.
Marc's last international race meeting was this weekend at the UCI Supercross round in Sweden (his 32nd World Cup round) and unfortunately he didn't get to finish as planned after a crash in his first qualifying moto. The 2015 USA BMX Grands in Tulsa will be Marc's last race meeting later this year.
Marc has paved the way for the next group of Kiwi Championship riders to make it on the big stage and on behalf of BMXNZ we wish him all the best with his next step in life which sounds like it will be based around his next big love of high performance cars.
Regards
Warren Boggiss
BMXNZ Chairman