Whangarei BMX Club would like to thank all those who travelled North to attend the recent Northern Region Champs.
A special mention needs to go to our Commissionaire, Andrew Fleming and Kim Smith who supported Andrew, Daphne Teau, Northern Region Co-ordinator, Norm McCann for his essential BEM support, Lee Watson for setting up the on-line entries, Donna Rika and Steve Kennedy for their awesome commentary and the many people from other clubs who kindly took up flags and positions on the finish line. Your help, alongside that of our many sponsors, ensured that the weekend was such a great success. THANK YOU!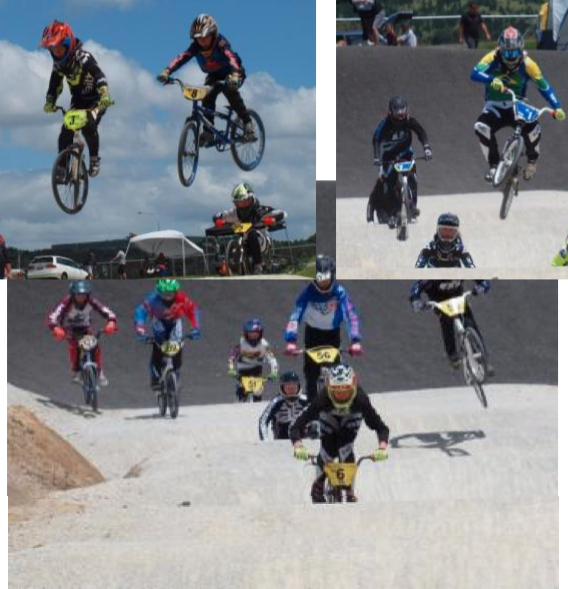 All those who made the trip up will have noticed our new fence and will have hopefully found our facility easy to access.
For anyone planning a trip North, especially as Summer arrives, we want you to know that our track is always accessible to all licensed BMX riders. We have a coded padlock on the gates off Riverside Drive and Brett Eady is our 'code master'!  You can contact him via Facebook or on his mobile number which is 021360410. He changes the code each month so you may need to contact him on more than one occasion.
Since the track has been fenced we have noticed many advantages. Prior to fencing we were experiencing an increase in vandalism, graffiti and damage to the track from motorbikes and remote control cars on a weekly basis, not to mention numerous children and adults riding our ramp and track without basic safety gear, despite the signs and our verbal warnings! The fencing has prevented this occurring and has led to a new impetus from club members who now feel more confident that the hard work carried out at the track will be worthwhile.
We have now added picnic tables around the track and we are excited about the potential we now have to further develop our facility. Our old track, located by the skate park, is always open to the public and we plan to have regular fully supervised 'open days' at our current track, with riders and coaches available, where we can introduce BMX to others in a safe, controlled environment.
The track is now surrounded by the 4.5km Hatea loop for cyclists and walkers and for BMXer's can only mean one thing – sprints!!
If you are planning to visit us please get in touch via our Facebook page "www.facebook.com/Whangarei BMX Club" as we'd love to ride with you.
Hope to see you soon – Whangarei BMX Club.