HAWKES BAY TODAY:  Local BMX rider Amy Martin's dreams of winning at the world championships were "crushed" after a crash in the quarter-final, but she's not deterred.
The 15-year-old, who is ranked No1 in New Zealand for her age group, came 2nd, 1st and 1st in the heats, but then has her journey cut short.
"Another girl and I went into the corner together side by side, her elbow was on top of my handlebars so I couldn't turn the corner, I rode into her and face planted then rolled," Amy said.
"I was knocked out for a little bit, really it was more the devastation."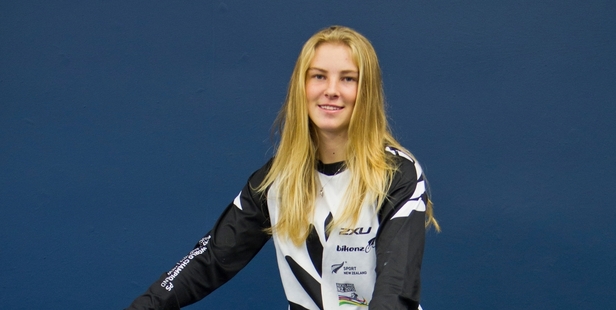 The crash meant she was unable to finish in the top four so did not go on to the next round, however the setback made her more determined to qualify next year.
"I just want to go back stronger".
The experience was something Amy would never forget, and had given her a taste of what it's like to compete against top BMX riders from other countries.
"It was really great, racing against Europeans and coming up against the rest of the world … all the riders were a lot different to New Zealand."
While overseas, she trained in France, London and spent three days at Zolder BMX track in Belgium, where next year's World Championships will be held.
The youngster had to raise $8000 to represent New Zealand in Rotterdam, the Netherlands, but with support from friends, family, local businesses and generous strangers, managed to rack up $12,000 for the trip.
She was grateful to everyone who made it possible to reach for her dreams.
Amy said: "I just wanted to say thanks to everyone who helped me get over there, my sponsors and my Mum and Dad."
Now her aim is to make a New Zealand BMX test team that will compete against Australia in Auckland in October, and again across the ditch at New Year.
She is also working towards the BMX Youth Games in December.
To follow her journey, visit facebook.com/amymartinbmx.
By Amy Shanks
2:30 PM Tuesday Aug 26, 2014