As noted in our release to the sport the 2021 BMX Nationals Championships will have some format changes to allow us to operate in Split COVID Levels. The following is the first update regarding the Auckland Club Bubbles, Revised practice times and the Mighty 11s. With the Split COVID Level in force, these updates will override the standard event format.
L2 AKL Region Bubble Splits
The AKL Region will be split into three bubbles that will be in effect AT ALL TIMES when the government required split COVID Level are in effect.
More information on this is to come. This detail below will allow participants to plan for the alternate practice sessions.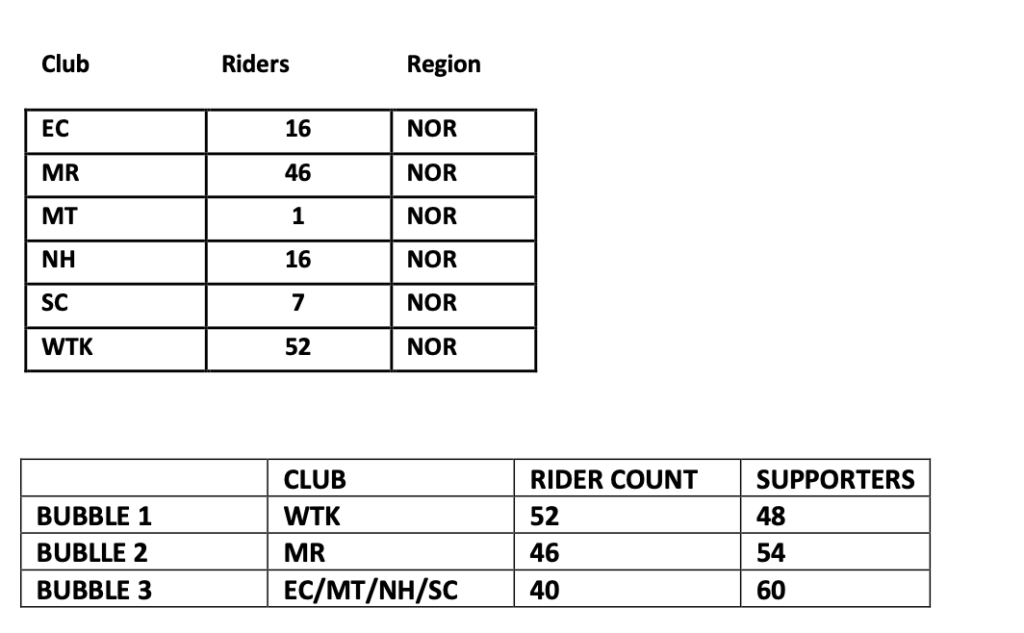 Weekend Practice Sessions & Mighty 11s
This session will be altered to allocate a session to the L2 bubbles at the end of the session once other rider have been removed from the facility, to match race day assigned bubbles.
Race day morning practice sessions delivered separately for L2 Bubbles.


Please note the Mighty11s team Trial will be block raced throughout the Friday practice session.
The Mighty 11s Trial will run as planned.
The Auckland riders will be set up in the L2 pit area & stage as per the special staging chutes for the L2 bubbles.
A L2 M11s Bubble Manager will be needed arrange riders to the trial moto gates in a 'just in time' process
Once the trial is complete, all trialists must leave the site & can return for the main L2 practice in the bubble they are allocated.
A process of presentation of M11s Team spots to L2 rider/s will be advised soon.