In a move to preserve the sport of BMX, officials moved to amend the rule book to reflect the government recommendations in relation to social distancing.
Effective immediately, clubs around the country are scrambling to change their gate and track configuration to become compliant.
A NZBMX spokesperson confirmed the changes. "This should not be difficult to attain. Clubs currently have an 8 meter, 8 lane gate on a hill that is 10 meters wide. By mandating a change to 4 lanes on a hill, we ensure social distancing rules."
Asked what lanes would be left, they said: "In the spirit of racing, it is important that we retain lane 8. 'Old' lane's 1, 3, 5 and 8 are the new lanes 1, 2, 3 and four respectively.
This move also sees the re-introduction of lines on the start hill, which itself begs the question of 'can I cross the lines?'. Short answer is NO as this would break social distance rules.
In time, ideally, the whole track would be lanes – a lot like a running track. NZBMX realises that marking the track like that would be a big cost and would either need to have staggered starts or more preferably, a staggered finish line. "We are just conversing with MY Laps now in how we could install 3 more finish loops in a staggered configuration" the spokesperson said.
What about Hawera Indoor? Hawera will not be exempt from this rule. As they run a 6 lane gate, the rules have been adjusted to a 3 lane gate. Like the above 8 to 4 adjustment, Hawera will need to make changes to their gate, but this requires lane 1 and 6 becoming 1 and 3 with lane two in the centre where the ram would normally be. They will also be required to go real old school and return to manual gate start. As it stands, Hawera Indoor may have to move outside as some of the corners will not withstand the social distance ruling.
There have been concerns about track tapering and obviously cornering that would allow riders to come closer together than the two meters that is recommended. In these cases, it is recommended that the race leader must pedal faster so that bunching does not occur and is kept to a minimum.
In the mean time, before tracks are fully marked or widened to comply, a leading New Zealand Manufacturer of BMX components, CXP Racing has developed a "rubbings not allowed in racing anymore" handle bar and 'foot peg style' extension which enforces the social distancing rules.
Introducing the CXP Social Distancer.
A CXP representative has allowed BMX.NET.NZ exclusive CAD 3D photos of the simple 'Social Distancer' that slips seamlessly under your ODI Lockons and also a patent pending rear axle adaptor which will take the Social Distancer easily.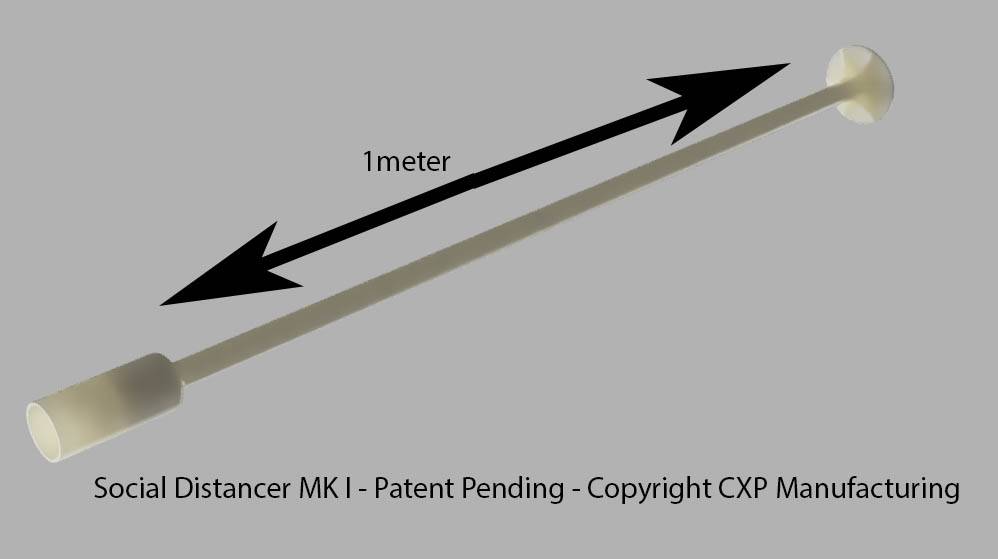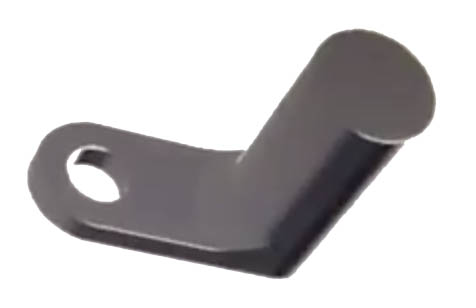 Fitting examples here:
CXP are taking orders now.  You will need four Social Distancers and two axle adapters per bike.
Order and shipping details can be found here: ORDER FORM