An elite-level BMX track for the Sarah Walkers of the future to train on is one step closer in Rotorua.
Three years after the project began, the Rotorua BMX Club is set to begin the building phase of its world-class track on the corner of State Highway 5 and Waipa Mill Rd.
The reserve land, leased to the club by the Rotorua Lakes Council, was blessed today by Te Arawa kaumatua Reverend Bob Schuster in front of a small gathering of club members and stakeholders.
Project co-ordinator Melanie Short said she and everyone involved were "ecstatic" about moving into the final stage of the project.
A bridge providing access from Waipa Mill Rd to the reserve had to be completed before civil construction could begin.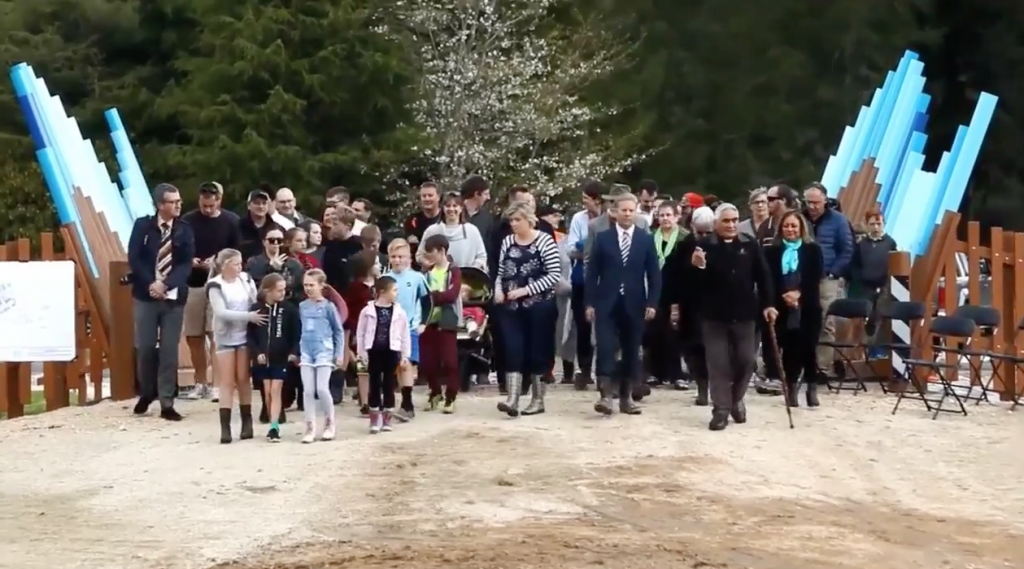 "There's a lot to do now. This project is something we are all so passionate about because it is just going to seal the deal for this whole recreation area.
"It's also going to be something very special and unique for New Zealand – Rotorua positions itself as the cycling mecca and we are adding another string to the bow," Mrs Short said.
While it was not clear exactly when the track would be completed, she said "we will be racing next year".
BMX New Zealand executive officer Dion Earnest, who attended the blessing, said the new track in Rotorua would be "a huge deal".
"It all depends on where the club takes it and it's a long, long road. But the facility here and their plans when they come to fruition give the sport another international facility, another high-performance training facility and it's good for local and national racing," Mr Earnest said.
He was confident the club had the right people involved to ensure the new track would be successful.
"They're all pretty passionate. It will definitely help grow the sport, having a professional facility," he said.
Deputy mayor Dave Donaldson said the club had put in "a huge amount of work" to get to this stage in the project.
"The completed track will be a huge contributor to Rotorua's economy in the future. I'm excited to watch it develop over summer – BMX is going to soar."
– ROTORUA DAILY POST
---
Advertisement



---