Sixteen-year-old Hamilton rider Jessie Smith repeated her victory from last year at the UCI BMX World Championships in the USA today.
Smith, who won the 15 years title at the World Championships in Colombia last year, dominated the important 16 year age category on the second day of the Challenge class racing at Rock Hill in South Carolina.
It is the final year of age group racing for Smith before moving to the elite category next year.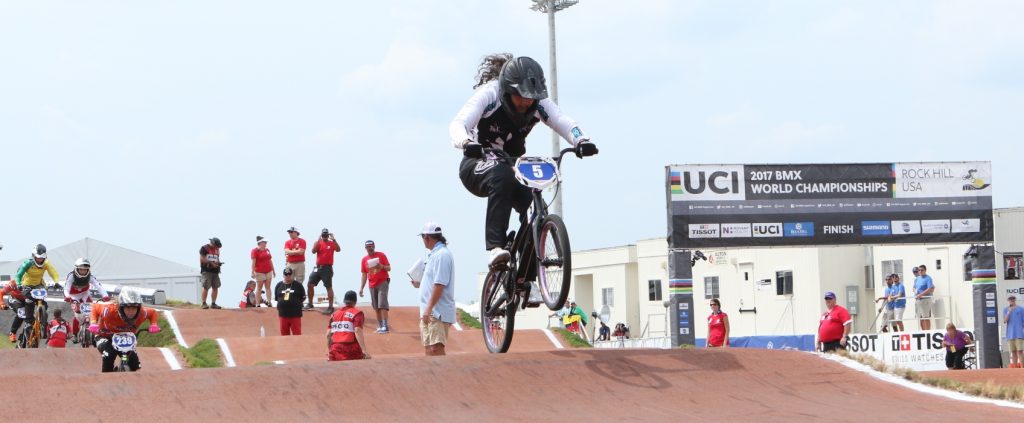 It followed Smith's win on the opening day in the Cruiser class, for the bigger sized diameter wheel.
"I think racing in the Cruiser class helped. I knew where everything was and how everything worked, and having the World No 1 plate was a huge confidence boost," Smith said.
Smith, from the Hamilton club, had a big fan on the sidelines at Rock Hill today in the form of Kiwi Olympic medallist Sarah Walker, who mentors the Hamilton rider.
"I can't thank Sarah enough. She has helped me believe in myself and be confident to line-up on lane one all day," Smith said.
"I was proud of myself today. A couple of years ago my gates were not that good but today I was able to trust myself and believe in my abilities to line up in lane one."
Smith was in complete control today winning all of her qualifying motos and each round of elimination racing including a dominant performance to lead from the gate to the final in the final.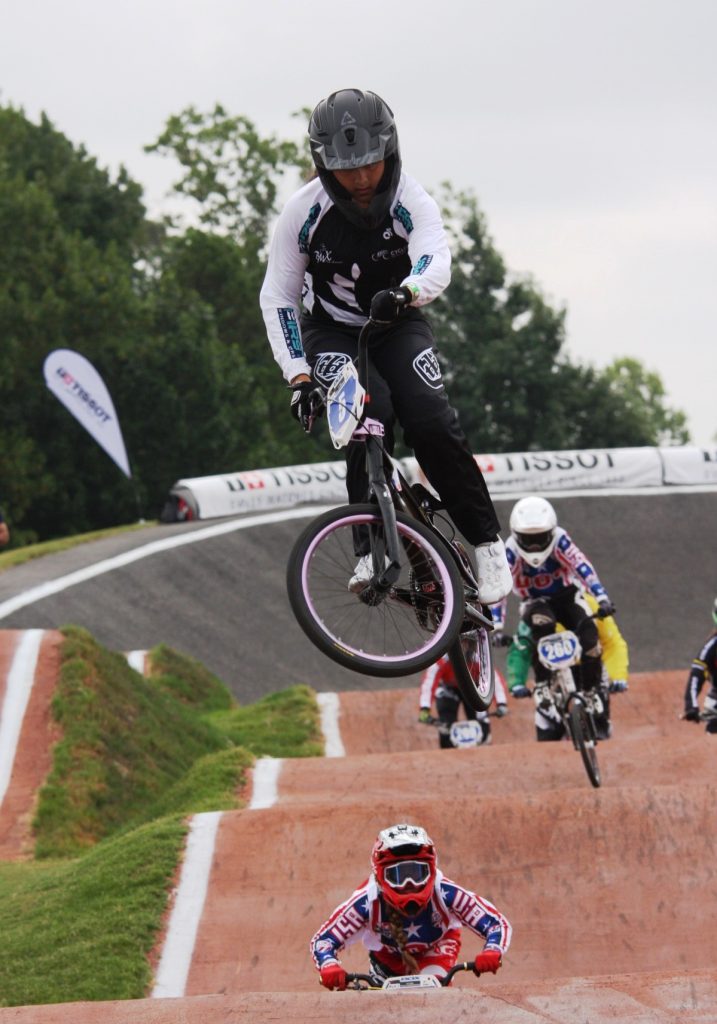 Two other Kiwis earned podium presentations today with Cambridge rider Jack Greenough finishing fourth in the 12 years category, and Te Awamutu's Cooper Merito placing sixth in the 14 years class.
---
---
Greenough, second last year, won his qualifying motos and both his eighth and quarter final before a third placing in the semifinal. He was just pipped out of third by the closest of margins in the final.
Merito won his round of 16, was second in both his round of eight and his quarterfinal before winning his semifinal. He got caught up in the final and fought back for sixth.
Other riders to make finals included Tauranga's Karepa Heke Kaiawha who was seventh in the 13 years class and Rotorua's Zach Paterson who was eighth in the 15 years category.