The Sunset Coast BMX Club has completed the 8m Ramp refurbishments of which they can now open to riders aged 15-24 years.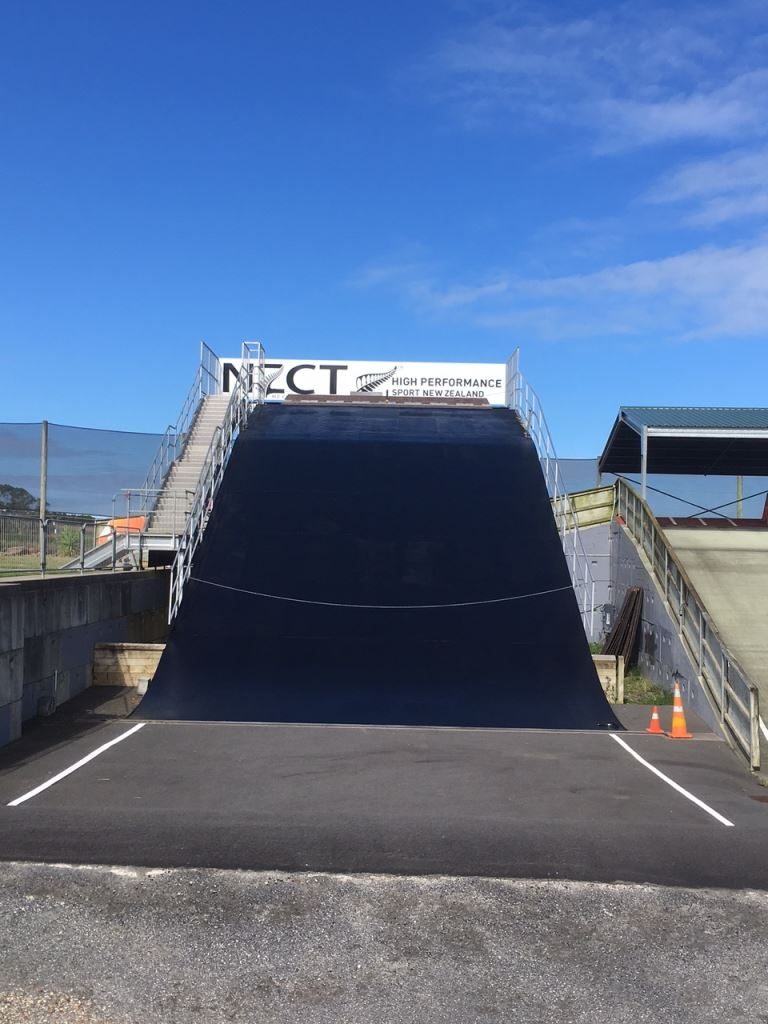 They are proposing having this available on the weekend of the 6-7th May 2017, with a start time of 1pm Saturday 6th, & a start time of 10am Sunday 7th.
For those pre-Junior Championship or riders 15-24yrs looking to increase their skills, this will be a valuable weekend of riding of which riders can work through their uncertainty's around the 8mtr Ramp & the first jump.
There will be a cost of $10 per rider, per session of which goes to the club to cover the refurbishments they have undertaken so as this training option is available for you all to use…
Attached a few pics of the Ramp for those whom have not seen it, the distance of the 1st Jump is 10.9 metres, with a landing pad at 9 Metres for those coming up short.
Also attached is a Disclaimer form of which needs to be signed before riders are able to Use the Ramp, for those 17yrs & under of age please have your Parent/Guardian sign this form. All riders are recommended to have a support person with you while training on the 8m ramp.
Unfortunately using the site during the week days and evening's is not an option at the moment, but something they are hoping to open up in the very near future for all riders.
DOWNLOAD: 8 Ramp Hireage Rider form 14+ 2017 pdf