New Zealand's Maynard Peel claimed the junior men's title, continuing his strong run of form in Bathurst after winning the junior men's Probikx UCI event yesterday.
https://www.facebook.com/noble.tm/videos/10210837446846378/
It was again a show of dominance from rising Kiwi athlete Peel. Yesterday the young star declared that he would like to claim a clean sweep across the weekend, and now with two wins for the weekend all that remains on his shopping list is tomorrow's BMX Australian Grands Assault National Series.
Due to trouble during practice, Maynard's bike was unrideable, but thanks to fellow Kiwi's, Cailen Calkin and Cole McOnie lending their bikes, he was able to compete and take out the title.
Illawarra duo Leanna Curtis and Kai Sakakibara have claimed breakthrough wins at the 2017 Oceania BMX Championships, a major selection event for the BMX world championships in Bathurst, NSW today.
It was a day of double joy for Sakakibara, as younger sister Saya also won to claim her second straight junior elite women's Oceania title.
Less than 24 hours after Curtis finished second in the elite women's Probikx event to New Zealand dual Olympian Sarah Walker, the reigning Australian women's champion backed herself on the testing Bathurst track to claim her first international title.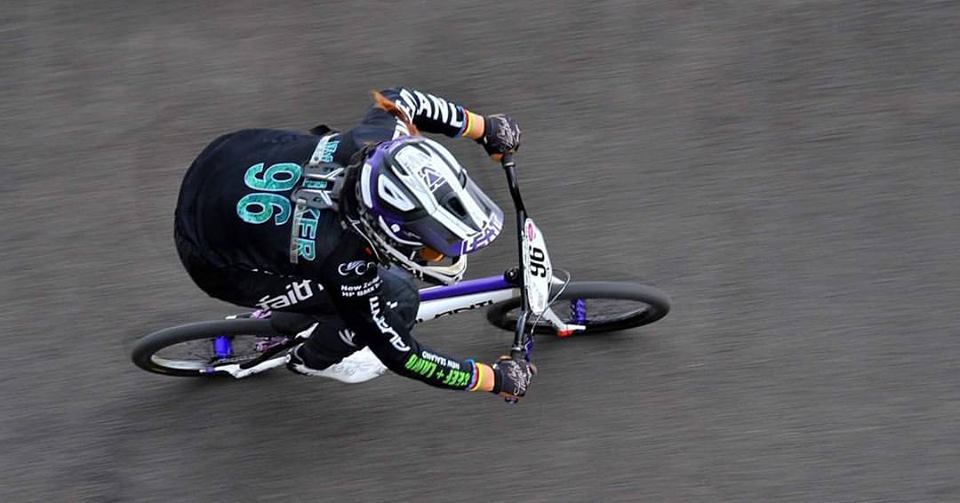 The win is also the first for Curtis in 2017, the victory coming at an opportune time with April's Australian national championships on the horizon. Despite claiming top spot, Curtis said that she is still struggling with her starts.
"It was good to finally get that win out of the way, I am really hurting now," Curtis gasped.
"I had a pretty ordinary start, but luckily I feel very confident on this track and I was able to come through. With my starts I am still struggling to get my body and legs throwing forward at the same time. Once that happens I will be back on top of them, so I will work on it again tomorrow.
"Today we started off the eight metre hill, which suits me a little better. The girls I am racing have a bit more power than me down the flat, but the bigger start hill is a bit more about confidence and skills and that was my advantage."
Meanwhile Kai Sakakibara has seen more than two years of hard work come to fruition, beating home Australian national series leader Matthew Juster to win the open men's Oceania title, his first ever victory as an elite male competitor.
While Sakakibara might be dreaming of representing Australia at the Olympic Games alongside his younger sister, Saya Sakaibara was busy putting together yet another victory at the Bathurst track, telling of her increased confidence with every lap she leads.
"It's really good to be in the lead, it always brings my confidence up and it helps me prove to myself that I can win," she said.
However the day wasn't just about the elites, with riders as young as five-years-old taking a slice of the action in Bathurst to the rapturous applause of the crowd. The event is an important stepping-stone in their development as the future stars of the sport.
Pine Rivers BMX Club rider Thomas Tucker sealed two Oceania titles today, winning the 12-years boy's and the 12 and under boy's cruiser title. Meanwhile young New Zealand rider Leila Walker won the 12-years girl's event.
Like Tucker, Kiwi rider Karepa Heke Kaiawha enjoyed two wins, coming in the 13-boy's and 13-14 boy's cruiser classes. Compatriot Megan Williams won the 13-years girl's title. The joy continued for New Zealand when Bennet Greenough won the 14-boys event, but the Aussies struck back with a win for Shannon Petre in the corresponding girls event.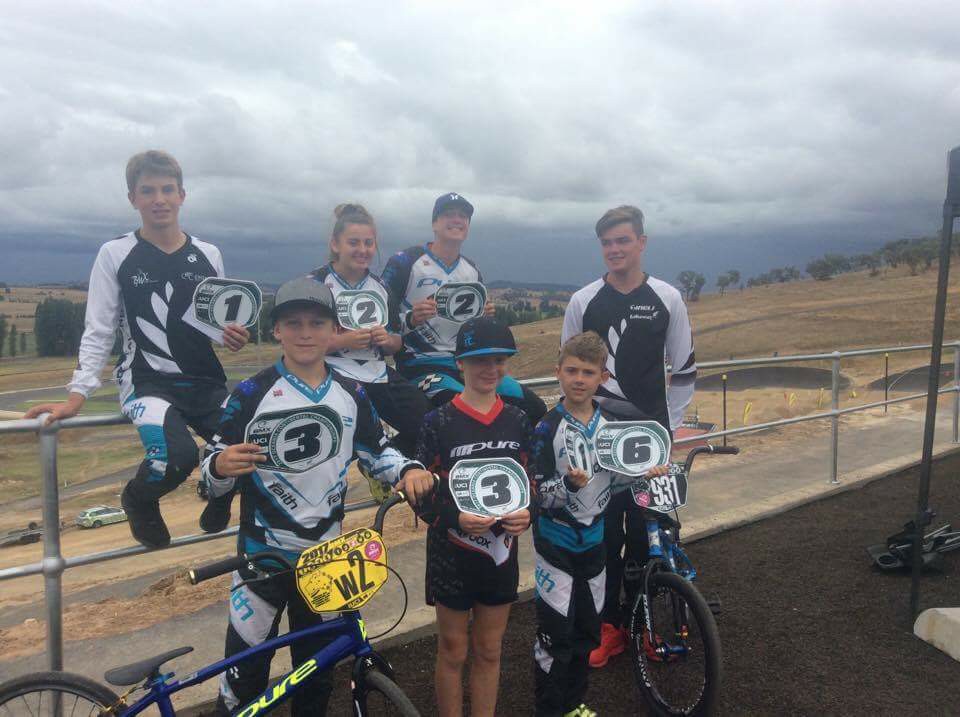 In the 15-years events Australia's Corey Taylor won the boy's class, while New Zealander Ella Hansen was too good in the girl's. Kiwi Cailen Calkin won the boy's 16-yearsrace, and Aussie Lorsyn Affoo the girl's. In doing so Calkin added to his victory in last night's Chambikx UCI series, Affoo bettering yesterday's second place result.

Nathan Seal was the man of the moment on the 17-24 men, while flying Kiwi Toni James won the 25 and over women's race as well as the 17-29 women's cruiser race.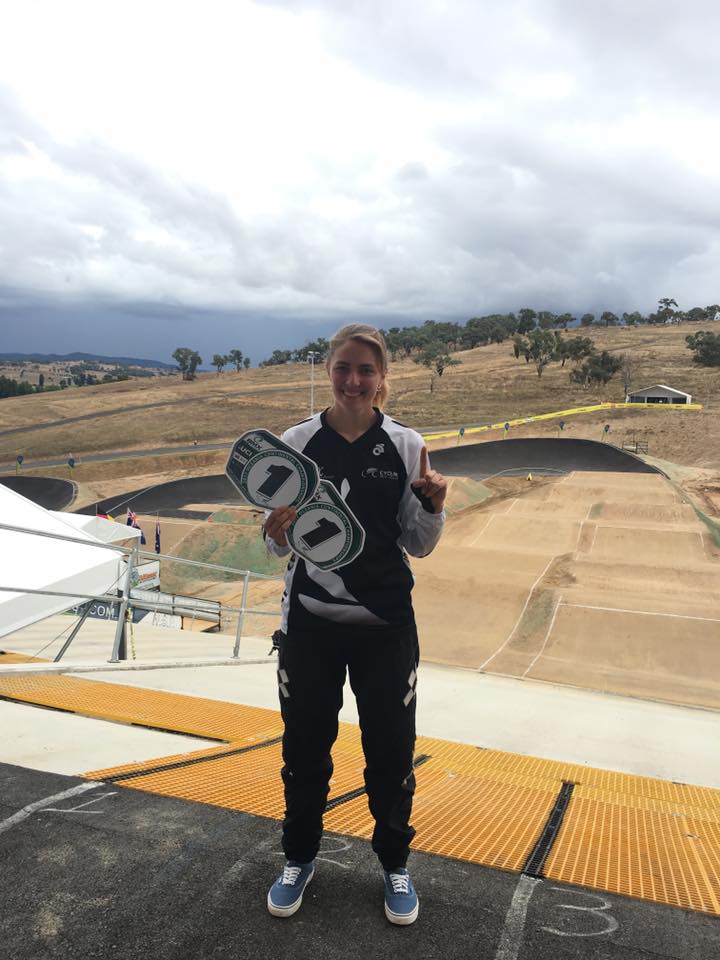 Dirk Winter added to his win last night with the 35 and over men's Oceania title, while New Zealand's Daniel Bowers-Wilson won the men's 30-34 class. Sydneysider Michael Carruthers won the men's 40-44 competition.
The final day of action at Bathurst BMX track will continue at 9.45am EDT tomorrow with the BMX Australia Grands Assault National Series.
New Zealand Results (Top 8 Placings)
5 & 6 Boys
Nixon BANKS
8 Boys
4th Kobi RUSSELL
Mitchell LEWIS
Levi BANKS
10 Boys
8th Thomas WEBB
Noah COLE
Blake LEWIS
11 Boys
7th Will SKIPPER
8th Caden LEWIS
Saxon MORGAN
12 Boys
2nd Tipene KENNEDY
3rd Jack GREENOUGH
13 Boys
1st Karepa HEKE KAIAWHA
14 Boys
1st Bennett GREENOUGH
4th Rico BEARMAN
15 Boys
2nd Zach PATERSON
16 Boys
1st Cailen CALKIN
6th Rico D'ANVERS
17-24 Men
2nd Jarrod BROWNING
3rd Daniel BOWERS-WILSON
5th Connor MAHAN
10 Girls
3rd Bellah BIRCHALL
12 Girls
1st Leila WALKER
2nd Brooke PENNY
5th Emma HUGHES
13 Girls
1st Megan WILLIAMS
14 Girls
4th Tia HASTINGS-THURGOOD
5th Ruby LAIDLAW
15 Girls
1st Ella HANSEN
25 & Over Women
1st Toni JAMES
12 & Under Boys Cruiser
2nd Tipene KENNEDY
13 & 14 Boys Cruiser
1st Karepa HEKE KAIAWHA
30-34 Men Cruiser
1st Daniel BOWERS-WILSON
40-44 Men Cruiser
4th Digger MORGAN
17-29 Women Cruiser
1st Toni JAMES
Women Junior
Sophie KERRISK
Ashley WILLIAMS
Paris DIXON
Mackenzie ROBERTS-CRIAG
Men Junior
1st Maynard PEEL
5th Jayden FLEMING
Mark HARLAND-CROFT
Logan HIRST
Callum HOLLOWAY
Ryan JORDAN
Women Elite
2nd Rebecca PETCH
Sarah WALKER
Men Elite
Michael BIAS
Todd BARRY
Nick FOX
Cole MCONIE

You can view today's full results by CLICKING HERE.
-bmxaustralia.com.au