Well the 2016 race season is almost at an end and what a year it has been for myself. Ups, downs, rejection, success, crashes, fun, adventure and a whole of traveling and enjoyment both as an athlete and as a coach.
The year started off very slow for me due to crashing in training here in Cambridge just after new years, which put me off my bike for a short time. I jumped back on it the day of racing at the National and Oceania Championships to then crash again in the final of National titles and nish 6th at the Oceania's.
From there a solid block was spent training where I then ew off to USA to get ready for the World Cup season opener in Argentina. Chula Vista, California is one of the best biggest tracks in the world with some strong riders to train with so it was a no brainer to head out there an prepare for the upcoming season. The World Cup season started in Argentina for me, then went onto Manchester and finished in Papendal pre World Championships. Although these world cups performance outcomes were not where I wanted to be, my ultimate objective was to continue to learn and be able and ready to perform well at World Championships. Between the World Cup races my training blocks we based in a range of different country settings and environments to ultimately enable myself to adapt more effciently as an outcome.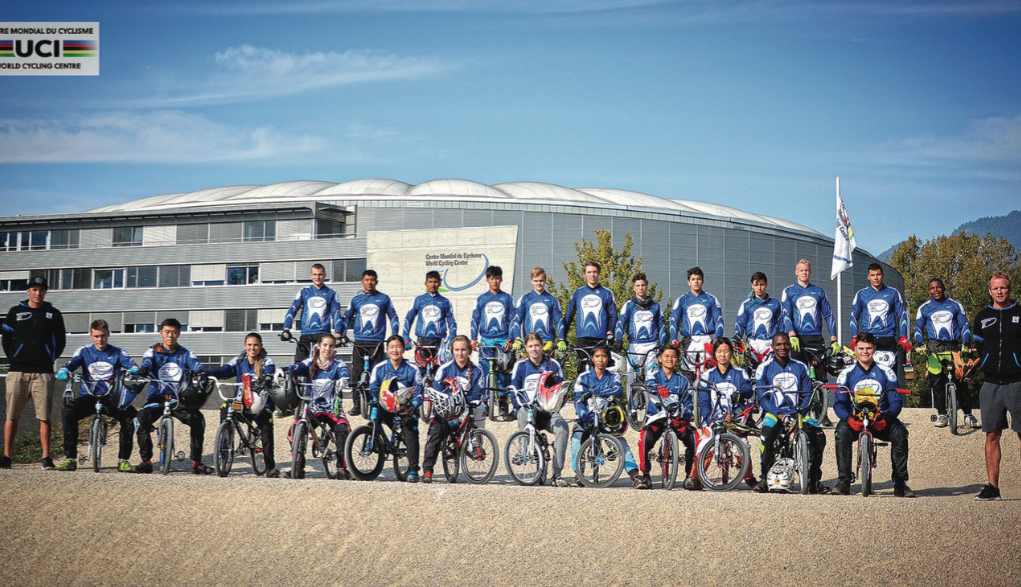 World Championships arrived quickly with a very technical and physically demanding long track. For one of the few times in my career I felt absent of pressure and free of self- expectation throughout each stage of prep and racing at World Champs. Although I fell short of my goal of finishing top 6, it was the most successful outcome I have had at a World Championships to date… where I left nothing else to give and for that I was satis ed. Due to this performance I qualified for Olympic selection, and after some time was named official reserve rider for RIO 2016 through the NZ Olympic Committee. Post this decision, I returned to Chula Vista, California, for Olympic prep to ensure I was ready and fast if I was required to be pulled in to race at RIO.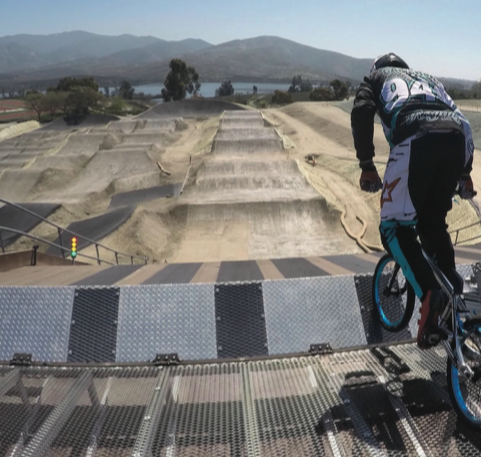 Upon returning to New Zealand I decided that after four years of a 120% 'all in' attitude and work ethic I needed to take the rest of the race season off to rest, recover and re- evaluate my goals and direction in the sport.
With time to reflect on the season two simple points I believe could help riders reading this are as follows..
1. Continuously ask yourself why you started this sport in the first place #forthefunandpassion
2. What does success mean to you?….
Really take 5 minutes to think about this in depth (there is no right or wrong in answering this, as its is unique and individual to everyone).
During this down time I have taken the opportunity to learn more, build, develop and grow both my coaching business and knowledge within the sport. I was also fortunate enough to have the opportunity to head to the UCI to coach and deliver to elite riders from all over the world, and develop coaches aspiring to deliver in the sport.
Lastly I want to thank everybody involved with the support of my 2016 season, none of what I was able to do and achieve would have possible without the sport of Cycling New Zealand and HPSNZ staff, my personal sponsor's:
Royalty BMX
Ride 100%
Taranaki Elite Foundation
Box Components
BMX Crown Kiwi Enterprises
Along with my family, friends and a special mention to my wife to be. What's next… For now I have just completed another year of university and am proactively working on a plan for 2017 and what that is going to look like.