Tamryn Hurren-Webster has gone back-to-back as a national champion.
The 29-year-old Dunedin rider returned from the national BMX championships with another national title.
It was a successful event for riders from Otago, who faced some fierce riding in the championships in Auckland over Easter.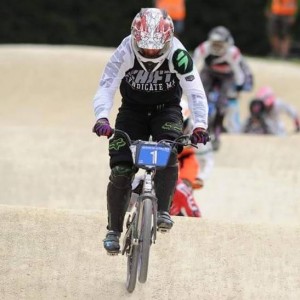 Hurren-Webster (29) won the 30-39 years 20 inch female grade, winning all three of the competition races.
Last year she won the 25-39 years grade.
She said it was a thrill to win but her performance was based on plenty of hard work and the support of her family and coach Neil Burrow.
Burrow was named South Island coach of the year for his deeds this season.
Hurren-Webster qualified for the 30-39 grade, despite being only 29, as entry is decided on what age a person will turn in that year.
She will turn 30 near the end of the year.
She has been riding for about 20 years after being introduced to the sport when she was at primary school in Oamaru.
She said she had kept competing through the years and still very much enjoyed it.
A postie, she had never felt the temptation to try something different and pointed out there were riders aged 70 who were still competing.
She trains four to five times a week on her bike and says her latest win on the national scene is "great".
She also won last year, which was a breakthrough win for her as she had previously scored plenty of minor placings at the national championships.
Her win qualifies her for the world championships.
But this year the championships are in Medellin, Colombia and being a minority sport she would have to pay for her own trip.
One of these years she hopes to attend a world championships closer to home.
Another Otago rider, Alexandra girl Tami Riwho won the 7-year-old girls' class to become national champion.
Josh Smith, of Alexandra, was fourth in the 15-16-year-old cruiser grade while Duncan Sutherland, also from the Alexandra club, was sixth in the boys' 15 years grade.
Dunedin's Emma Burnard was fourth in Hurren-Webster's grade while Deggan McCormick was fourth in the boys' 7 years grade.
Rory Meek was sixth in the boys' 9 years grade while Bella Wadsworth was sixth in the 14-year-old girls' grade.
– Otago Daily Times