New Zealand BMX champion Trent Jones had to settle for a frustrating semifinal finish in the opening round of the UCI Supercross World Cup in Argentina.
After outstanding form throughout the two days, Jones was taken out by former training mate Sam Willoughby on the first corner of their semifinal at Santiago del Estero.
Jones, top qualifier from the opening day, won all three of his second day elimination motos, beating off yesterday's time trial winner Tory Nyhaug (CAN) and last year's world championship silver medallist Jelle van Gorkom (NED).
The 21 year old from North Canterbury settled for second in his quarterfinal behind US star Connor Fields to set himself up with a good gate draw for the semifinal.
However double world champion Willoughby cut across aggressively from the outside on the first corner and collided with Jones, taking them both out of the running.
"Trent was untouchable in motos today and based on form he would have been in the hunt in that final," said Ryan Hollows, Cycling New Zealand BMX coach.
"There were a lot of crashes today on a track that is pretty mellow which were caused by the over-aggressive riding not the track itself. If you were on the outside you needed to be exceptionally quick or very aggressive.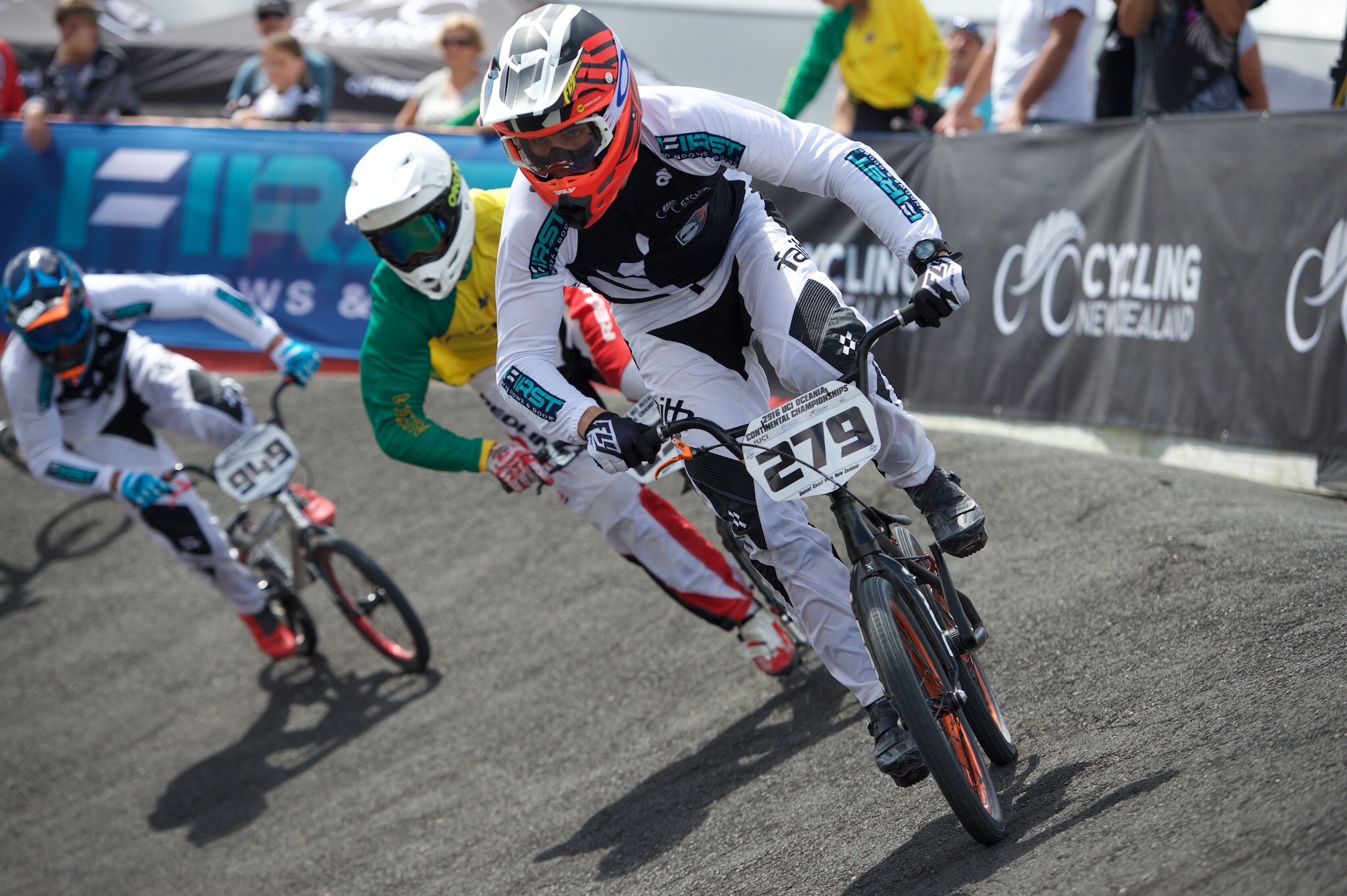 "Trent was frustrated at the time but now is looking forward to the next round in Manchester because this confirmed that he has the ability and form. It is a matter of a little more confidence and more racing and he will make it stick.
"We have improved our overall rankings which puts Trent into the top 16 to get automatic qualification through to the second day in Manchester so there are plenty of bonuses and we are moving in the right direction."
Earlier Matt Cameron did not advance from the morning elimination motos, finish eighth in his group.
The team will head to Columbia tomorrow to train on the track to be used for the world championships, which will be the final qualifying event for the Rio Olympics.
Jones and Cameron then head to Europe where they will be joined by Hannah Sarten to contest the second world cup in Manchester in two weeks.
American Corben Sharrah, who suffered a seriously injury in the world championships four years ago, had his first victory since 2011 in the men's final while Australian Caroline Buchanan won the women's final.
Results UCI BMX Supercross World Cup, Argentina:
Men, Semifinal 1: Connor Fields (USA) 1, Twan van Gendt (NED) 2, Exequiel Torres (ARG) 3, Nic Long (USA) 4. Semifinals 2: Corben Sharrah (USA) 1, Tory Nyhaug (CAN) 2, Alfredo Campo (ECU) 3, Amidou Mir (FRA) 4. Also: Trent Jones 7. Final: Sharrah 1, Fields 2, Mir 3.
Women's final: Caroline Buchannan (AUS) 1, Mariana Pajon (COL0 2, Laura Smulders (NED) 3.
CAPTION: Trent Jones in action.