The Mightys have arrived safe and sound in Australia. After a long day travelling and gaining an extra 2 hours, we arrived at Penrith on Friday.
After a light ride, the team went off with our billet families.. Saturday morning was chill out time with the billet families and returned to the track Saturday afternoon for Penrith's clubbie. There were about 80 riders with the kiwis making the most of their race time. The club put on a BBQ for all kiwis, about 40 of us all up, which was very generous. The happy campers took over the carpark, 9 vans Saturday night, enjoying the heat from their fire! The billet families took the team to a delicious chocolate dessert restaurant. The selection was incredible! The Penrith club were extremely hospitable.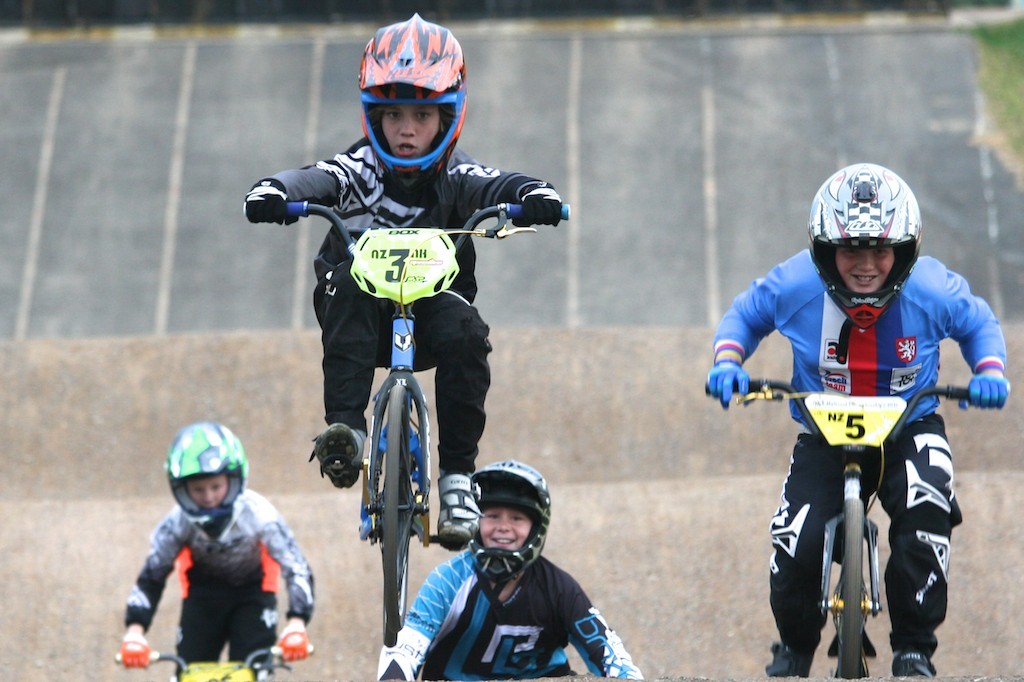 ---
Sunday morning saw us saying good bye to our Penrith families. Rain cleared for our training then after lunch we headed to Laser Skirmish for a laser battle!
From Penrith we headed to the Macarthur club. We were welcomed with an impressive roast chicken dinner before heading to our new homes for the next two nights.
We trained this morning (Monday) in bitter cold wind and I'm sure it would have been warmer at home! Flipout trampolining was this afternoon's activity. One would think that after using all this energy the group would be exhausted but no, they still had energy to burn! The happy camper numbers have swelled to 11 with more to come.
Tomorrow is our rest day off the bikes as we travel to our final destination at Lake Macquarrie. It will be great to get to the track we are racing on next weekend. The team is a fantastic bunch of kids, are getting on really well together and looking forward to the tough weekend of racing ahead.
Until next time,
Sharon
Mighty Elevens Team Manager