Dust, jumps, loud, supportive parents and some quality BMX racing was on show at Forrester Park in Dunedin yesterday.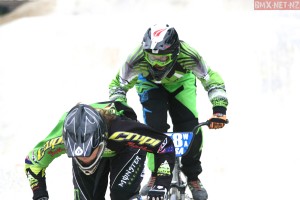 Almost 200 riders from across the country were competing in the lower South Island regional championships.
The first eight competitors hit the dry, dusty track at 4pm and racing did not finish until after 7pm.
With racers split into 25 categories, male and female competitors ranged in age from 3 to 50.
With 28 of the competitors ranked in the top eight in their age group nationally, the standard was high.
Otago rider Leon Adair (Alexandra) was in top form, winning the 15-24 cruiser race in style, beating Darren Young (North Avon) and fellow Alexandra rider Fletcher Sharman.
Emma Burnard (Dunedin) used home-track advantage in her favour to win the female 30+ cruiser race, despite some stiff competition from two Christchurch riders.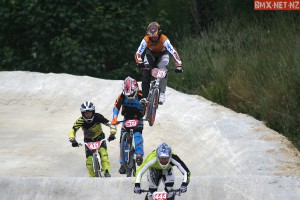 Digger Morgan (Alexandra) will be full of confidence ahead of tomorrow's meet on his home track after winning the 40-44 cruiser race. Dunedin BMX Club president Dave Wild was surprised "so many" riders came down from the North Island to compete.
"I think it's because this whole week has been racing. There are a whole lot of families on a BMX holiday," he said.
Before yesterday's event, there were three races in Christchurch, while Alexandra will host a meet tomorrow and the South Island championships this weekend.
By Robert van Royen.
http://www.odt.co.nz/sport/other-sport/329276/bmx-biker-sriding-dust-storm