Planning for Europe started not long after both Jake & Sacha did extremely well at the 2013 World Champs. So after a season of racing & training for Jake & Sacha, a last-minute wildcard entry for Dion & Anna taking on the team manager/trainer/road trip advisor role, we took to the skies on 13th July 2014 packed with 156kg of luggage (which included 6 bikes) to Paris. From Paris, we picked up our van & headed straight for London where we visited friends, saw the sights & even managed to fit in a private session at Lee Valley BMX track which hosted the 2012 London Olympics BMX event.
From there, we headed back to Europe staying on the coast of Belgium & riding with the Ostend BMX club. Great club, good riding.
Then there was Rotterdam… It was a pretty intense week at the World Champs & the level of competition was unreal right from motos. Especially impressed with the girls, they were all fast & skilled in all the age groups. Equally impressive was the riding from all the Kiwis & Aussies in Rotterdam…Europe & South America certainly sat up & noticed. Jake & Dion had a bit of bad luck this year, with both going out in 1/8th finals. & Sacha, yeah she was INCREDIBLE. It was awesome for her to win at home last year, but becoming World Champ again this year was even sweeter.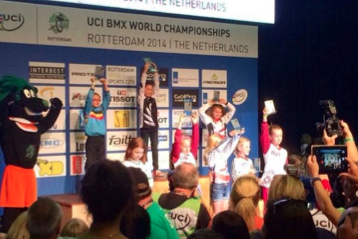 With the business side of the holiday done, it was off to the Alps to go mountain biking (with a bit of sightseeing thrown in too) for the next 12 days. We based ourselves in a chalet in Morzine & rode bikes down some pretty massive mountains in the French, Swiss & Italian Alps.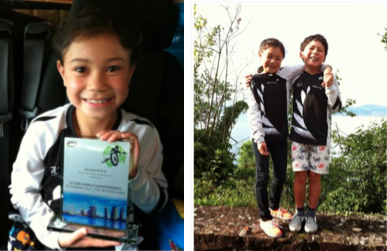 The last few days were spent in Paris with a day in Disneyland too.
Back to reality, & back to planning for the next adventure! Watch this space…
You can view pics & read more of our holiday on the blog we wrote for Jake & Sacha's school at: http://www.teamxoxobmxracing.blogspot.co.nz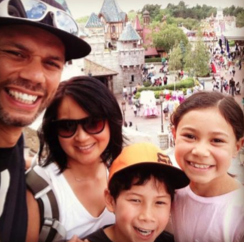 Cheers,
Dion, Anna, Jake & Sacha
@teamxoxoridesbmxsometimes