Reigning Australian elite women's BMX champion Leanna Curtis is set to go head to head with New Zealand golden girl Sarah Walker at the Oceania BMX titles this Saturday in Bathurst.
The pair have had few meetings on the BMX track. Curtis is a late bloomer in the sport having only come to prominence over the past 12 months, while 28-year-old Walker is a two-time Olympian and silver medallist from the London Games.
After a breakout year in 2016, which included winning the BMX Australia national series, national championship and recording strong UCI BMX World Cup results, 2017 has been less kind to Curtis so far. She may lead the elite women's national series, but her first victory of the year has eluded her thus far.
Meanwhile Walker has a CV that not only boasts an Olympic medal, but also the 2009 world title among an array of New Zealand national titles. However in contrast to Curtis, 2016 didn't go to plan as an untimely injury ruled her out of the 2016 Olympic Games in Rio de Janeiro.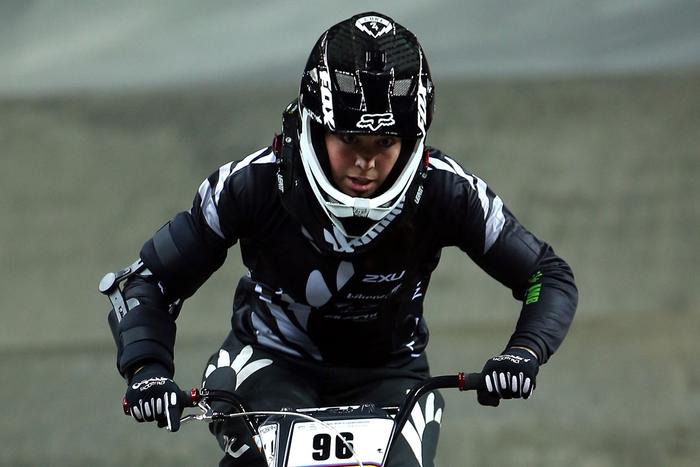 While Curtis will go into the Trans-Tasman affair as something of an underdog, the Aussie champ said that she would simply be focusing on her preparation, and enjoying racing on her preferred Australian track.
"The Oceania title is one that I would really like to win," Curtis said.
"For me it would be a great confidence boost going into the Australian national championships in April. I am simply focusing on myself and preparing as best as I can.
"Having Sarah there will definitely make things interesting. She's up there with the top girls in the world, but it will be hard to tell where she is at since she is coming back from injury.
"As far as BMX tracks go, Bathurst is my favourite in Australia. All the jumps are great, and if you really minimize your mistakes you can take full advantage of the way the track flows.
"I've been focusing on my gate starts, so if all the hard work pays off I am hoping my first win of the season isn't too far away."
Other athletes to watch for in the elite women's race will be Australia's Tyler-Lea Thorley who occupies second place in the BMX Australia National Series and New Zealand's Rebecca Petch, who showed hot form four weeks ago at the Shepparton round of the national series.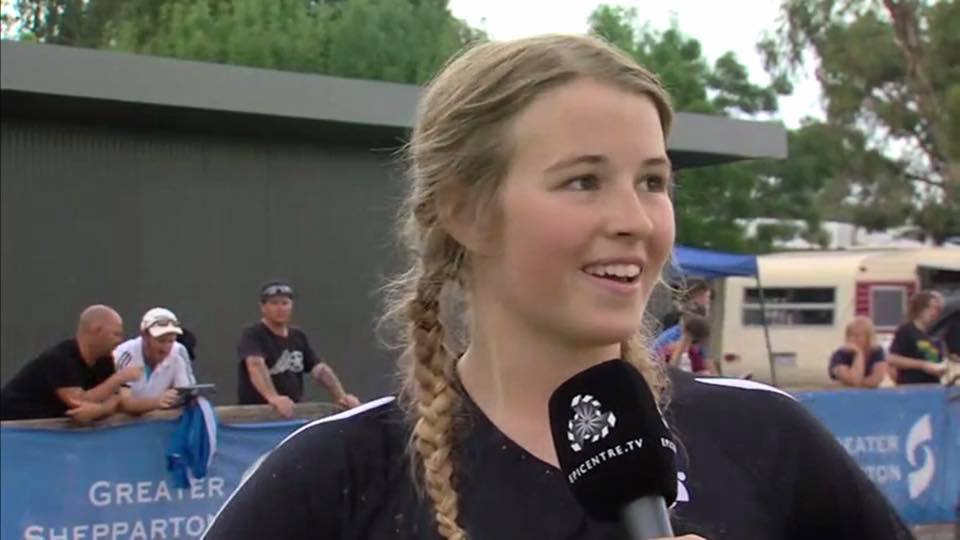 On the men's side of the ledger it will be hulking Northern Territory rider Matt Juster who will look to use his size and speed to win the men's Oceania title. After beating 2016 Australian Olympian Bodi Turner to victory in the opening round of this year's national series, Juster has shown improved consistency to remain at the top of the standings.
Juster will likely face the toughest competition from fellow Aussies Tristyn Kronk, Kai Sakakibara and Josh McLean who have all shown flashes of form so far this year.
However Juster won't be able to discount reigning Australian champion Alex Cameron who will return to the track that netted him last year's title. New Zealand's best hope in the men's contest will be Michael Bias, who contested the 2016 UCI BMX World Championships in Colombia last May.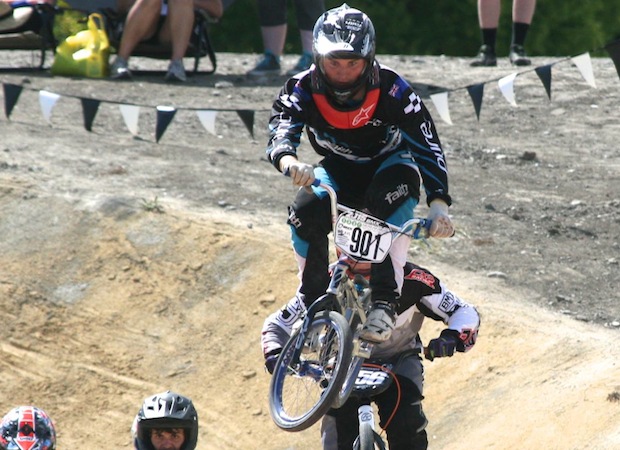 Riders as young as five-years-old will take to Bathurst BMX track for the Oceania titles this Saturday, March 4 with racing commencing at 12pm AEDT.
While the Oceania titles will be the highlight of the weekend, the event will be bookended by the Australian National Series. From 4.45pm AEDT on Friday March 3 the Chambikx/Probikx UCI will be on track, while Sunday March 5 will see the Grands Assault National Series commence at 9.45am AEDT.
To see a full entry list for the Oceania Championships, please CLICK HERE.
– bmxaustralia.com.au